CRAs, the FCRA, and the CFPB: Credit Acronyms and What They Mean
Written by Cooper & Friedman PLLC on July 26, 2023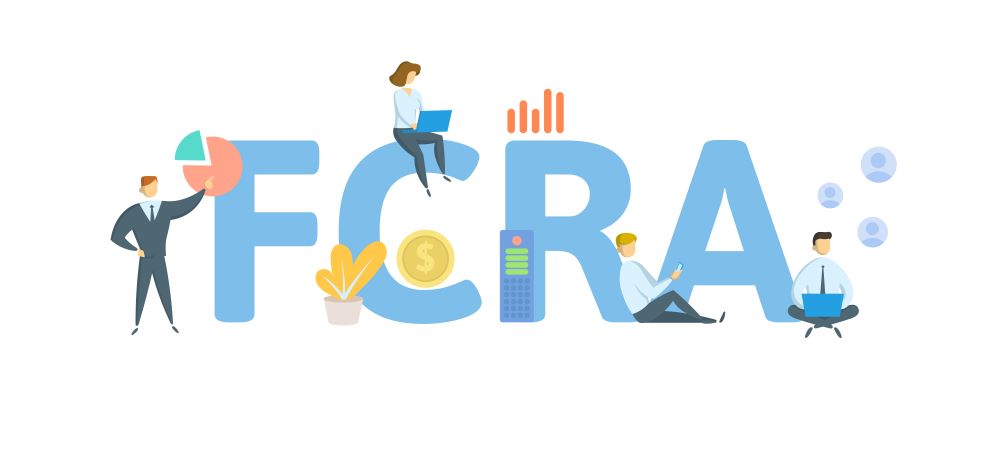 Different government programs and official agencies are a great way for an entity as small as the federal government to tackle the problems of every American as best they can – a separation of specialties that makes it easier for Americans to file their grievances with someone who will be able to help. But it seems that there are so many departments within them with so many bills and acts that the series of letters begin swimming – where should you even start?
The IRS? The DOC? HUD, DOT, FBI, CAA, FOIA – you get the picture. It can be difficult to distinguish which ones are pertinent to your case.
Now, you might know that governmental agencies can be broken down step-by-step in regard to who governs who and what. The Executive Branch governs the "cabinet-level agencies", like the Department of Treasury (TREAS), which oversees the Internal Revenue Service (IRS), which is where your taxes are processed, for example.
When it comes to credit, though, it becomes a bit more of a slippery slope because everything isn't all filed under one executive agency like taxes are. In fact, they're not lumped in with taxes, other financial bureaus, or the Executive Branch at all!
Credit and most of its overseeing agencies are oftentimes independent executive agencies, meaning that while they are considered constitutionally part of the executive branch and federal government, they are independent of presidential control with their own regulatory and rulemaking authority. The agency isn't required to report to a higher official within the executive branch and the ability of executive members such as the President to terminate or otherwise manipulate the members or appointees is limited.
But, even as independent executive agencies, there are a lot of terms and acronyms to recognize, and it's important to know where to go when you have questions or concerns about your credit. Cooper and Friedman are unfair credit reporting lawyers with over 50 years of combined experience and can help you if you've been the victim of unfair credit reporting, but if you need to find information or escalate your issues to a certain governmental credit agency, then you should know where to look and which acronym means what!
Here are 3 important governmental credit acronyms that you should know – CRAs, the CFPB, and the FCRA.
Defining and Tracing Major Credit Acronyms
CRAs: Credit Reporting Agencies
Credit reporting agencies are private companies, which means that they aren't technically part of the government – so what makes them so important?
There are three main CRAs: Equifax, TransUnion, and Experian. These three entities are in charge of financial reports (also called consumer reports) that include things like:
Information about your payment history
How much credit you have
How much credit you use
Inquiries and information about your credit history
This is important because lenders and creditors will immediately look into your consumer report for any big transaction and base their decisions off of your report. CRAs are responsible for creating accurate reports that could make all the difference in a lender's decision to allow you to live in a rental that they own, approve a requested loan or credit card, offer you a job, or what your interest rate will be.
CRAs might not be a part of a government agency, but they are governed by two different governmental systems – the Federal Trade Commission (FTC) and the Consumer Financial Protection Bureau (CFPB), which is a bureau within the Federal Reserve System (FRS). Both the Federal Trade Commission and the Federal Reserve System are independent executive agencies.
---
CFPB: Consumer Financial Protection Bureau
The Consumer Financial Protection Bureau, or CFPB, is another entity that isn't a part of the executive government – as stated above, they are overseen by the Federal Reserve System which, while the name may sound like it's a part of our federal government, is an independent executive agency. The CFPB was created under the Dodd-Frank Wall Street Reform and Consumer Protection Act (Dodd-Frank Act) in 2011 to, "promote fairness and transparency for mortgages, credit cards, and other consumer financial products and services as well as set and enforce clear, consistent rules that allow banks and other consumer financial services providers to compete on a level playing field and consumers to see clearly the costs and features of products and services."
According to the CFPB, their duties entail:
Rooting out unfair, deceptive, or abusive acts or practices by writing rules, supervising companies, and enforcing the law
Enforcing laws that outlaw discrimination in consumer finance
Taking consumer complaints
Enhancing financial education
Researching the consumer experience of using financial products
Monitoring financial markets for new risks to consumers
Basically, the CFPB was created in the interest of the public once credit, credit debt, and credit reporting became a larger focal point of interest. If you have credit-related questions, then the CFPB can be an incredibly helpful tool!
---
FCRA: Fair Credit Reporting Act
One of the biggest safeguards put into place to protect your credit is the 1970 Fair Credit Reporting Act. In this act, your rights regarding credit reporting from the 3 CRAs as well as the protection of your personal information that is collected are outlined and enforced by all financial and credit bureaus. As stated in the above CRA section, your credit report is very important to several different processes that you might be subjected to, such as renting, applying for loans, or the terms of your credit card.
Listed, this act includes 11 main points:
You have the right to know if information in your file has been used against you.
You have the right to know what is in your file (known as a 'Consumer Disclosure').
You have the right to ask for a credit score.
You have the right to dispute incomplete or inaccurate information.
You have the right to the correction or deletion of inaccurate, incomplete, or unverifiable information.
You have the right to dismiss outdated, negative information.
You have the right to security.
You have the right to consent.
You have the right to limit unsolicited "prescreened" offers of credit and insurance based on your information.
You have the right to seek damages from violators.
You have additional rights if you are a victim of identity theft or are active military personnel.
There are certain stipulations and elements that should be acknowledged, though, so be sure to visit our previous blog post for an in-depth explanation of your rights under the Fair Credit Reporting Act in Kentucky.
If you or someone you love has been the victim of unfair credit reporting in the State of Kentucky and are in need of an experienced debt collection attorney, give the lawyers at the Cooper & Friedman law firm a call. The attorneys at Cooper and Friedman PLLC have over 50 years of combined experience defending the rights of unfair credit reporting victims. Contact us with questions you might have or schedule a free case consultation with an attorney by calling 502-459-7555 today.