Attorneys in Louisville KY
Please take a moment to review the credentials and experience of our attorneys in Louisville KY:
Michael T. Cooper:
Michael T. Cooper ( "Cooper" ), a partner, is a 1990 graduate of the University of Louisville Brandeis School of Law. After graduating from law school, Mr. Cooper associated with and later became a partner of Hargadon, Lenihan, Harbolt & Herrington, a preeminent ( A rated ) Kentucky law firm and the oldest personal injury law firm in Louisville, Kentucky.
Mr. Cooper has litigated hundreds of personal injury cases, including trial and appellate work at the state and federal levels. In addition to his active legal practice, Mr. Cooper has taught various seminars on topics associated with his personal injury practice and is a Kentucky Board Delegate for Kentucky's 30th Judicial Circuit. Mr. Cooper also serves as a committee member on the Kentucky Lawyer Referral Service Board and is a member of the state and federal trial lawyer associations.
Additionally, Mr. Cooper is highly rated by the prestigious Martin-Dale Hubbell Lawyer Directory. Mr. Cooper is a Kentucky native and a resident of Louisville, Kentucky.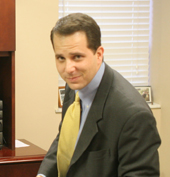 Hal D. Friedman:
Hal D. Friedman ( "Friedman" ), a partner and a Louisville native, graduated from the University of Louisville Brandeis School of Law in 1992. Mr. Friedman joined the law firm Morgan & Pottinger, P.S.C. ( "M&P" ) following his graduation from law school, and prior to his departure from M&P  to form Cooper & Friedman, he had the distinction of being the youngest attorney to have been offered shareholder status with M&P, also one of Kentucky's preeminent ( A rated ) law firms.
Mr. Friedman became a shareholder of M&P in 1998. He has 19 years of experience in all aspects of litigation, personal injury claims, debtor rights and remedies litigation, commercial transactions, business disputes, and related litigation. He has litigated many cases in state and federal court. During his tenure with M&P, Mr. Friedman was elected by his partners to manage and direct M&P's largest practice group and to serve on its executive committee.
As a lawyer, Mr. Friedman has achieved national recognition from a variety of organizations in the areas of bankruptcy, creditors' rights, and consumer compliance law. Mr. Friedman is regularly called upon by peers and bar associations to write for legal publications, to chair legal education programs, and to serve the bar. He has authored many works, is a regular speaker for several public and private organizations, and is well known throughout the local legal community and nationally for his experience in these practice areas.
Mr. Friedman is highly rated by the Martin-Dale Hubble Lawyer Directory. His practice areas include personal injury litigation, tort law, commercial litigation, consumer protection matters, and generally extensive representation of individuals and businesses in state and federal courts.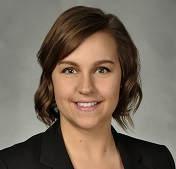 Ashley E. Abaray:
Associate Attorney
Ashley E. Abaray is a 2015 graduate of the University of Louisville Brandeis School of Law. While in law school, she served as Secretary of the Kentucky Student Justice Association, affiliated with the Kentucky Justice Association. Ms. Abaray was also a member of the Journal of Law and Education.
Ms. Abaray worked as a law clerk at Cooper & Friedman beginning in July of 2013 and since becoming licensed has joined Cooper & Friedman as an associate attorney. Her primary area of practice is civil litigation with an emphasis in automobile accidents, defense of individual civil rights, workers' compensation, and employment law matters. In her free time, Ms. Abaray enjoys cheering for her Iowa Hawkeyes, running mini-marathons, and being active with her rescue dog, Reggie.