Attorneys in Louisville KY
Please take a moment to review the credentials and experience of our attorneys in Louisville KY:
Rated by Super Lawyers
loading …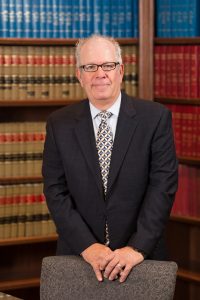 Michael T. Cooper:
Michael T. Cooper ( "Cooper" ), a partner, is a 1990 graduate of the University of Louisville Brandeis School of Law. After graduating from law school, Mr. Cooper associated with and later became a partner of Hargadon, Lenihan, Harbolt & Herrington, a preeminent ( A rated ) Kentucky law firm and the oldest personal injury law firm in Louisville, Kentucky.
Mr. Cooper has litigated hundreds of personal injury cases, including trial and appellate work at the state and federal levels. In addition to his active legal practice, Mr. Cooper has taught various seminars on topics associated with his personal injury practice and is a Kentucky Board Delegate for Kentucky's 30th Judicial Circuit. Mr. Cooper also serves as a committee member on the Kentucky Lawyer Referral Service Board and is a member of the state and federal trial lawyer associations.
Additionally, Mr. Cooper is highly rated by the prestigious Martin-Dale Hubbell Lawyer Directory. Mr. Cooper is a Kentucky native and a resident of Louisville, Kentucky.
---
Rated by Super Lawyers
loading …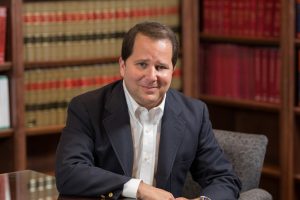 Hal D. Friedman:
Hal D. Friedman ( "Friedman" ), a partner and founding member of Cooper & Friedman, is a Louisville native, who graduated from the University of Louisville Brandeis School of Law in 1992. Mr. Friedman started his career with the law firm Morgan & Pottinger, P.S.C. following his graduation from law school. Prior to his departure from M&P to form Cooper & Friedman, he had the distinction of being the youngest attorney to have been offered partnership status with Morgan & Pottinger, one of Kentucky's preeminent (A rated) law firms. During his tenure with M&P, Mr. Friedman was elected by his partners to manage and direct M&P's largest practice group and to serve on its executive committee.
Mr. Friedman and his partner Michael Cooper founded Cooper & Friedman, PLLC in 2003. The firm concentrates its practice in civil litigation, including catastrophic injury litigation (motor vehicle and truck collisions and other serious injury cases), as well as in the area of Civil Rights, Consumer Protection and Workers Compensation. Mr. Friedman has over 25 years of experience handling civil litigation and has tried cases before juries and judges in state and federal court.
As a lawyer, Mr. Friedman has achieved national recognition from a variety of organizations. He is a life member of the Million Dollar Advocate's Forum, an association limited to attorneys who have tried or settled cases for more than $1,000,000. Mr. Friedman was selected for inclusion in Super Lawyers, one of the most prominent attorney rating organizations in the country. Only 5% of lawyers in the United States receive this distinction. Mr. Friedman is regularly called upon by peers and bar associations to write for legal publications, to chair legal education programs, and to serve the bar. He has authored many works, is a regular speaker for several public and private organizations, and is well known throughout the local legal community and nationally for his experience in these practice areas.
---
Rated by Super Lawyers
loading …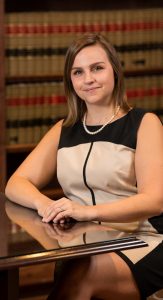 Ashley E. Abaray:
Associate Attorney
Ashley E. Abaray is originally from Iowa and graduated from the University of Iowa in 2012 with a degree in Political Science. She then moved to Louisville and graduated from the Brandeis School of Law at the University of Louisville in 2015.
Ashley began working for Cooper & Friedman as a law clerk in 2013 during her first summer in law school. Thus, from the very beginning of her legal career she has always represented people, never corporations. She is admitted to practice in the Commonwealth of Kentucky and in federal court, in both the Eastern and Western Districts of Kentucky. Her practice focuses on helping those who have been injured in work accidents, car wrecks, slip and falls, and civil rights violations, including jail misconduct and police brutality. She has tried several cases to jury verdict and has settled hundreds of cases for injured Kentuckians.
Aside from practicing law, Ashley is an active member of several legal organizations committed to protecting the civil justice system, including the American Association for Justice (AAJ) and the Kentucky Justice Association (KJA). Currently, she serves on the board for the Women's Law Caucus, an organization within the KJA.