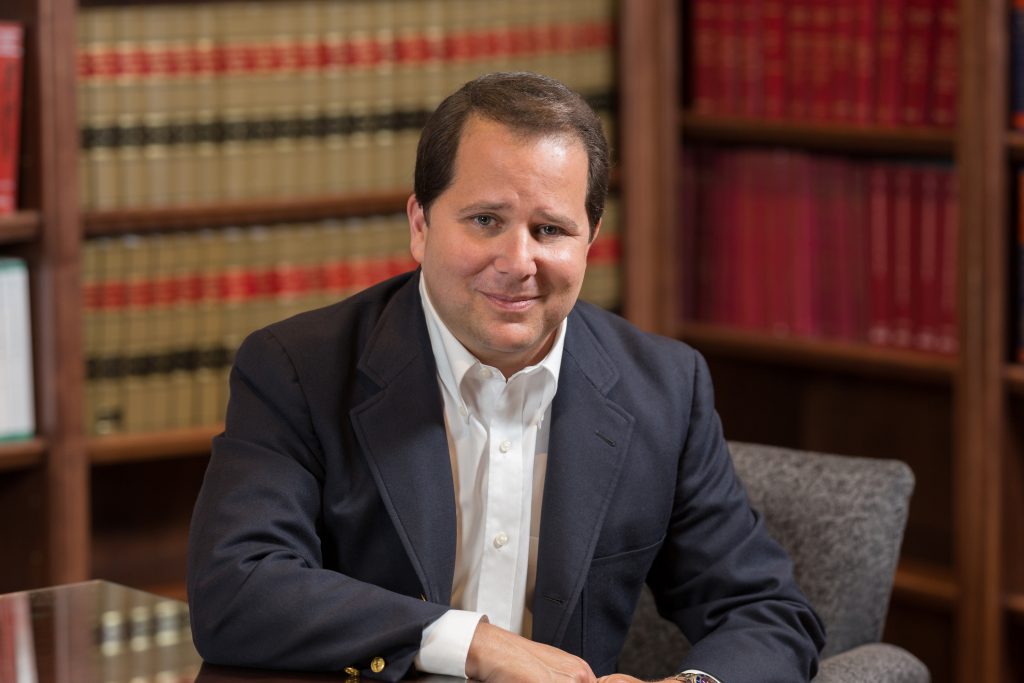 Hal D. Friedman is a partner and founding member of Cooper & Friedman, PLLC. He is a Louisville native, who graduated from the University of Louisville Brandeis School of Law in 1992. Mr. Friedman started his career with the law firm Morgan & Pottinger, P.S.C. following his graduation from law school. Prior to his departure from M&P to form Cooper & Friedman, he had the distinction of being the youngest attorney to have been offered partnership status with Morgan & Pottinger, one of Kentucky's preeminent (A rated) law firms. During his tenure with M&P, Mr. Friedman was elected by his partners to manage and direct M&P's largest practice group and to serve on its executive committee.
Mr. Friedman and his partner Michael Cooper founded Cooper & Friedman, PLLC in 2003. The firm concentrates its practice in civil litigation, including catastrophic injury litigation (motor vehicle, motorcycle and truck collisions, workers compensation and other serious injury cases), as well as in the area of Civil Rights, and Consumer Protection. Mr. Friedman has over 30 years of experience handling civil litigation and has tried cases before juries and judges in state and federal court. He has won or settled many millions of dollars in injury cases, including having the distinction of securing a jury record verdict in Kentucky involving in police beating.
As a lawyer, Mr. Friedman has achieved national recognition from a variety of organizations. He is a life member of the Million Dollar Advocate's Forum, an association limited to attorneys who have tried or settled cases for more than $1,000,000. Mr. Friedman was selected for inclusion in Super Lawyers, one of the most prominent attorney rating organizations in the country. Only 5% of lawyers in the United States receive this distinction. Mr. Friedman is regularly called upon by peers and bar associations to write for legal publications, to chair legal education programs, and to serve the bar. He has authored many works, is a regular speaker for several public and private organizations, and is well known throughout the local legal community and nationally for his experience in these practice areas.
In his spare time, Hal enjoys spending time with his wife Sandy, and his son and his three step daughters; traveling; and, assisting individuals with legal matters on a pro bono (free) basis.
If you or a loved one need legal assistance related to an injury claim, Mr. Friedman is available to speak to you and encourages you to review the law firm's many 5 star reviews on Google, and in other publications. You will find that those who have worked with Mr. Friedman consider him extremely professional, very communicative about a client's case and someone who goes the extra mile in each case to insure the best possible result for each client, no matter how big or small the case may be.