Job Interview Questions That Are Legal and Illegal To Ask
Written by Cooper and Friedman on August 8, 2018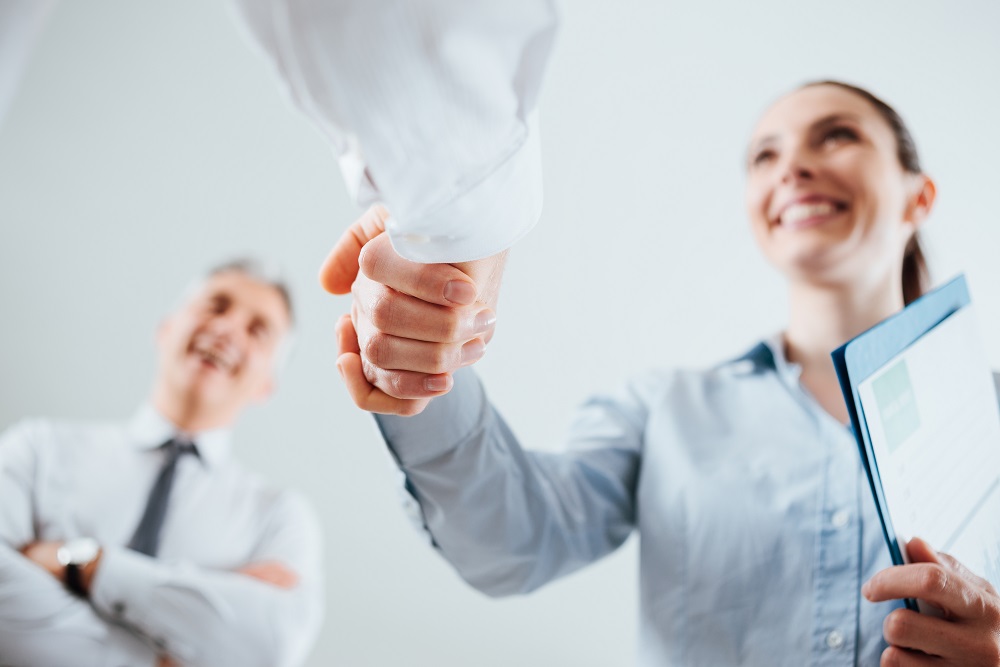 When looking to fill a vacant position, employers often rely on the job interview to help determine the winning candidate. Resumes and cover letters can only convey so much. Employers want to get to know candidates prior to hiring them and that is where the job interview factors in.
There are multiple ways to go about a job interview. Some employers take a very casual approach to interviewing. They ask the interviewee about themselves, their background, hobbies, and past experiences before moving on. Other employers take a more straightforward approach to the interview and ask very pointed questions about skill sets, goals, and work experience.
Regardless of the approach a prospective employer takes to conducting the interview, there are very pointed questions that can be asked to determine behavior, personality, experience, and more. By asking the right questions, it is easier to determine if the job candidate is going to be a good fit.
A carefully curated set of questions can uncover if the person will fit into the work environment, the employee culture, and if they have the intellect to keep up. By asking appropriate questions, employers can find the perfect fit for their empty position which increases the likelihood the new hire will succeed. But what are appropriate questions? And what job interview questions are illegal to ask?
Appropriate Job Interview Questions for Employers
Appropriate job interview questions often touch on three key points that are related to the position being filled. Those three key points include:
behavioral characteristics
job qualifications
position requirements
Job Interview Questions That Identify Behavioral Characteristics
Questions focused on behavioral characteristics are often used to identify how an employee would handle certain situations. Most behavioral questions require candidates to think back on real-life experiences they've had in the past in order to answer. These questions are often asked to counteract more common questions which elicit cliché responses from candidates. Some behavioral job interview questions that could be asked include:
"It's often impossible to like everyone that you work with. Have you had a former
coworker that you disliked and, if so, how did you handle working with them?"
"Tell me how you would face a personal problem while you were at work."
"What would your references say about you if I were to call them right this minute?"
"Tell me about your former boss and don't hold back."
Job Interview Questions Focused on Job Qualifications
While behavioral characteristic questions uncover the truth of how candidates react to work environment situations, questions centered around job qualifications help determine the right candidate for the job. Job qualification questions should be "yes or no" questions or open-ended questions that allow the candidate to speak freely about themselves. Some great job interview questions that are legal and help identify qualifications include:
"Do you consider yourself to be motivated on your own or by others?"
 "What is your definition of success?"
"Do you enjoy working alone or with a team of people?"
"What is important for you to get out of this job?"
"How can you benefit this company?"
Job Interview Questions Surrounding Past Experience
Questions focused on job qualifications can help employers identify candidates who have personality traits that are ideal for the position and the company itself. If a candidate can satisfactorily answer questions centered around behavioral qualifications and job qualifications then they are likely to succeed in the position available. However, past experience questions are just as important and will truly seal the deal on a candidate getting a job offer.
Without past experience, employers risk losing weeks of productivity to training. This is why it is important to see if potential candidates have worked in similar fields or positions prior to their interview. Job interview questions about past experience are often straightforward, to the point, and easily answered. Some past experience questions could include:
Does your past experience prepare you for the needs that must be met by this job?
How has your past experience prepared you to take this new role?
What makes you qualified for this job position?
Job Interview Questions That Are Illegal to Ask
Illegal job interview questions may be easier to identify because of their pointedness. Oftentimes, they are inappropriate, jar the potential candidate, and focus on a specific aspect of the candidates' life. However, they are not always simple to identify because there is not a list of "illegal job interview questions" that you can look up. Job interview questions that make a company liable for discrimination are identified as illegal job interview questions and are questions that often surround:
Candidate's age
Race, color, or ethnicity
Birthplace
Marital status
Pregnancy
Gender and/or sex
Disability
Religion
It isn't common for a job interview that takes places in the place of employment to turn casual. However, luncheon interviews are becoming more and more common. This is a situation where it is quite easy to transition from the formal interview to casual conversation. Transitioning to casual conversation, without officially ending the interview, can be dangerous for employers. This is especially true for those who do not end up hiring the candidate they are interviewing. Some questions that may come up in casual conversation but should never come up in a formal interview include:
"Do you have plans for how to care for your kids while you're at work?"
"What year did you graduate from high school?"
"What does your partner do for a living?"
"How much longer do you plan to work before retiring?"
"Have you come down with any illnesses in the last year?"
Avoiding Illegal Interview Questions
In order to avoid asking illegal job interview questions, it is recommended that interviewers prepare a list of appropriate questions prior to the interview. By staying on task with a list of prepared questions, employers avoid being targeted by the U.S. Equal Employment Opportunity Commission and a lawsuit.
If you feel that you have been the victim of an act of discrimination that stemmed from a job interview, contact the Law Office of Cooper & Friedman today. We have over 50 years of combined experience working with victims of discrimination and are currently accepting new cases. You can contact us by using our online form or by calling us at 502-459-7555 today.