Why Do Workers' Compensation Clients Hire A Workers' Comp Lawyer?
Written by Cooper & Friedman PLLC on June 5, 2018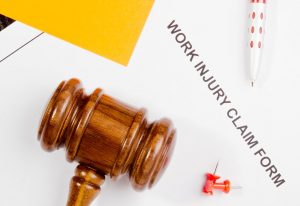 Workers' compensation provides workers benefits if they have an injury or illness that has occurred on the job because of work related circumstances. Most workers who have sustained a work related injury or occupational disease have the right to seek compensation. This compensation can either be a financial and or medical reimbursement from their employer. While filing for workers compensation may seem straightforward, there are addendums and loopholes specific to every state and case that can make the process confusing and overwhelming for workers' compensation clients.
Here are a few reasons why workers' compensation clients often hire a lawyer to help settle their claim.
● Their workers comp claim has been denied.
● The compensation received doesn't fully cover costs.
● The employee has not received payment or reimbursements in a timely manner.
● The employer has displayed a form of discrimination by way of retaliation as a result of the claim being filed.
● Injuries suffered are permanent and prevent the employee from returning to work in the future.
● The employee is seeking social security disability benefits.
Soliciting the help of a professional and experienced attorney ensures that the worker fully understands the extent of their rights as an employee.
For example, a worker may not think they are covered for a work related injury or illness when they are. Additionally, the employee could even be eligible for more compensation if the employer knowingly put them in harm's way. While worker's rights vary state to state, they might be able to choose their own medical professional or receive job training.
A workers' comp lawyer can also help dispute a claim if the employee feels they weren't given a fair deal. They will work to make sure that the claim is documented properly and submitted before the statute of limitations expires. If need be, evidence will even be gathered.
At the least, a free consultation with a workers' comp lawyer will allow you to be walked through the process. You will then have a clear set of expectations as far as when and if payment can be expected.
If you or someone you love experiences injury or illness while working in Kentucky or Southern Indiana, contact us today. Our experienced workers' compensation attorneys can help make sure your employer is held accountable for covering your total costs. For additional info, or to schedule your free consultation with an experienced Cooper and Friedman attorney, call 502-459-7555 now.