What Does Biden's Infrastructure Bill Mean for Kentucky?
Written by Cooper & Friedman PLLC on December 21, 2021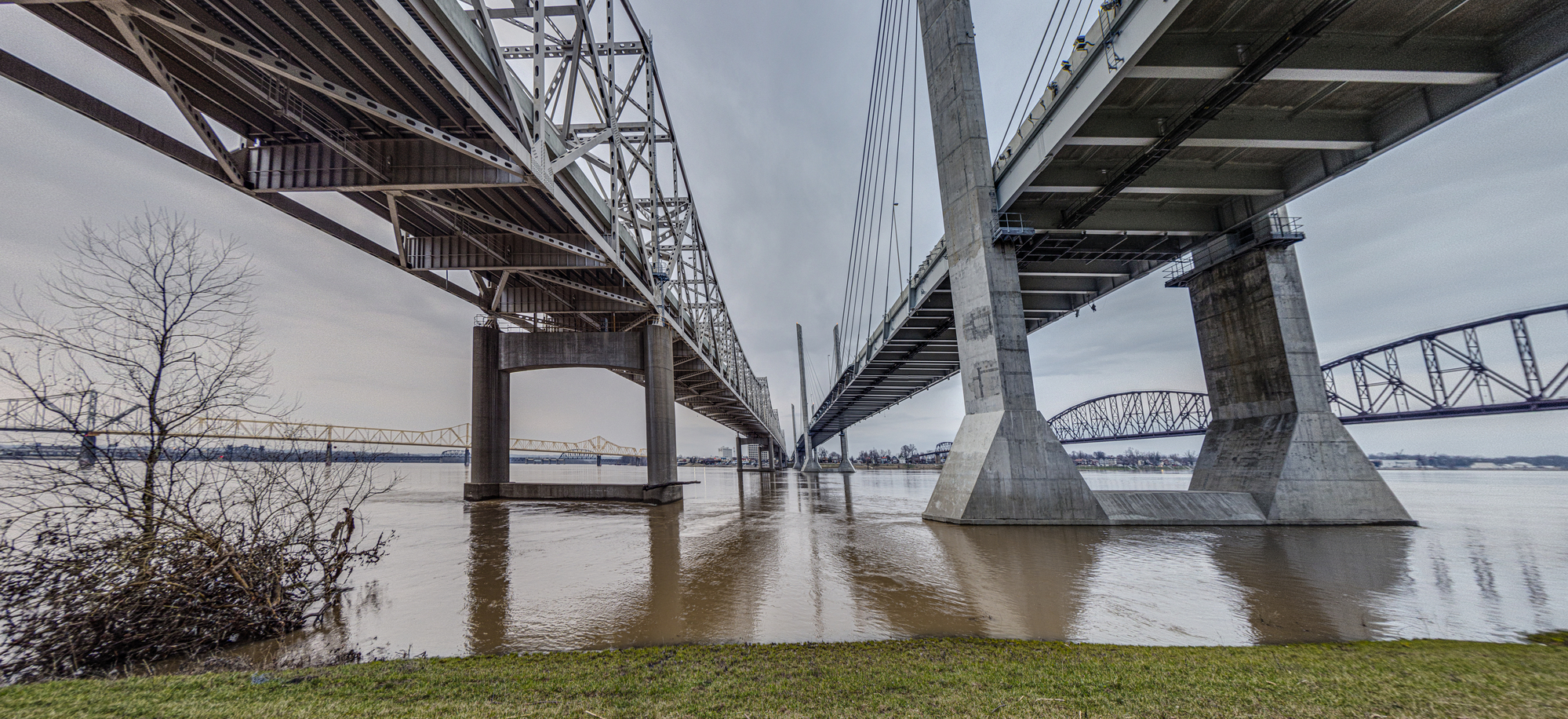 President Biden's Bipartisan Infrastructure Bill was recently passed by Congress. This $1 trillion endeavor promises to "rebuild America's roads, bridges and rails, expand access to clean drinking water, ensure every American has access to high-speed internet, tackle the climate crisis, advance environmental justice, and invest in communities that have too often been left behind."
While this bill may seem somewhat ambitious, there are some good arguments for why this is needed from a public safety standpoint. Addressing infrastructure alone, 2,857 bridges in Kentucky have been identified in need of repair, an estimated 100,000 Kentucky residents lack access to a public drinking water supply, nearly half of the state's levees are past useful life, 1,300 miles of highway are in poor condition, hazardous waste is grossly mismanaged, and 15% of transit vehicles are past useful life. The state's infrastructure has received a C- rating from the American Society of Civil Engineers (ASCE) for the past several years.
Why is Kentucky's infrastructure so bad? Over time, infrastructure deteriorates through weather damage and consistent use. Like most of the nation, Kentucky's modern infrastructure was mainly constructed in the 1950s and 60s. Since then, little has been done to upgrade or improve it, leaving a patchwork of quick fixes, incomplete projects, and outdated practices. Whether due to a lack of budget or government interest, the state of Kentucky's infrastructure is not only abysmal, but has reached a critical point.
Kentucky's rural population is particularly vulnerable to the effects of poor infrastructure. With over 40% of Kentuckians living in rural areas, the state has over twice the national average of rural roads. Beyond being an issue of public safety, research has proven that poor infrastructure hinders mobility, economic development, political integration, productivity, health, social services, and overall quality of life. In short: by funding the roads, water, transportation, energy, waste management, bridges, and industry of rural Kentucky, we are investing in the economic and social outcome of the entire state. 
So, how exactly will money be allocated? CNBC has compiled a list of data based on White House estimates. States with the biggest populations, such as Texas and California, will receive the most funding. Kentucky will receive an estimated $6.49B, of which $4.6B will go to highways, $438M will go to bridges, $391M to public transportation, $647M to water, and $410M to other projects.
Legislation has also allocated funds for environmental remediation (pollution), high speed internet/power infrastructure, airports, protection against climate change, and "reconnecting communities." Funding is expected to roll out over years, becoming a "generational investment." There will also be grant money available for case-to-case situations statewide. 
Nearby, Ohio will receive an estimated $12.83B in funding and Indiana will receive $8.84B. Like Kentucky, both states will allocate a majority of their funds to highways, bridges, water, and public transportation. 
Governor Beshear is resoundingly positive about the bill: "The bipartisan Infrastructure Bill is going to be transformational for this Commonwealth. It's going to help us build the infrastructure we need to ensure an economy that is on fire doesn't just continue for three years, but for the next thirty years." 
You can see more detailed information on White House fact sheet here.
Get Legal Help From A Personal Injury Attorney in Louisville, Kentucky
If you or someone you love needs exceptional, personalized legal representation in Kentucky, the experienced team at Cooper and Friedman PLLC can help. We have decades of experience fighting for the rights of victims in Louisville, Kentucky and across the state. We handle your case personally and you can always be sure that our attorneys will be responsive to your phone calls and inquiries. For more information, or to schedule a free case consultation with a Kentucky injury attorney, give us a call at 502-459-7555 or contact us by email today.