Understanding Psychiatric Malpractice – An Overview
Written by Cooper & Friedman PLLC on October 24, 2016
Undergoing psychiatric treatment can be complicated, emotional and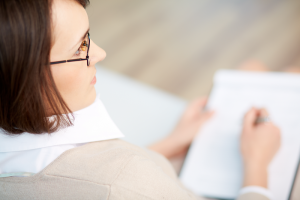 stressful for the patient, and sometimes even for the doctor. Grappling with mixed emotions during this experience can make everyone in the situation feel overwhelmed at times. While it's up to the licensed doctor to help manage these feelings, sometimes the lines can get blurry.
Psychiatric treatment may even require the physician to push the patient close to the edge in order to reveal true feelings or to face fears. This interpersonal relationship is presumably formed with one goal in mind: helping the patient. But there are times when things go wrong. And in certain instances, this is when psychiatric malpractice occurs.
Research published in the New England Journal of Medicine in 2011 by Dr. Anupam B. Jena and colleagues estimates that approximately 2.6% of physicians in psychiatry faced a malpractice claim in a given year. This is lower than the overall physician average of 7.4%.
Four Common Elements In A Psychiatric Malpractice Case
Psychiatric malpractice can be difficult to determine. The physician could simply be underperforming, or they really could have committed a serious and intentional crime. Fortunately, an experienced psychiatric malpractice attorney uses multiple ways to evaluate the situation. In order to file a malpractice lawsuit, a patient usually has to establish four elements:
There was an initial doctor-patient relationship
The doctor breached the duty of reasonable care in some way
The patient was injured physically and/or mentally
There was a causal link between the medical negligence and the injury
Examples of Psychiatric Malpractice Cases
Having identified the four elements of many psychiatric malpractice cases, it is also important to note what malpractice can look like. Psychiatric malpractice cases can include, but are not limited to, these various actions or examples:
Engaging in a sexual relationship with the patient
Failing to complete a proper suicide risk assessment
Failing to prevent a patient's suicide
Improperly diagnosing a patient
Following up a diagnosis with the incorrect medication or treatment plan
Failing to notice a harmful condition or obvious diagnosis
Creating false memories
Talking about the patient to others without consent
Threatening or causing physical or emotional injury to the patient
These are just a few examples of some of the more common issues that arise in psychiatric malpractice cases. Cases are not limited or confined to these examples.
If you suspect psychiatric malpractice is occurring to yourself, or a loved one, it is important to seek professional advice from a personal injury law firm like Cooper and Friedman.
Cooper and Friedman injury attorneys serve victims of medical malpractice including psychiatric malpractice throughout the state of Kentucky and in Southern Indiana. The attorneys at Cooper and Friedman offer free case consultations and a "no fee unless recovery" policy. For additional information, or a free case evaluation, please call 502-459-7555 now.