Understanding Medical Malpractice – 4 Important Concepts
Written by Cooper & Friedman on March 14, 2016
According to the Journal of the American Medical Association (JAMA), medical negligence is the third leading cause of death in the United States, right behind heart disease and cancer. This statistic is alarming and significant, especially given that every person who is treated by some type of medical care provider is at risk.
Most of these cases involve defendants from specialized areas of medicine, like OB/GYNs, general surgeons and primary care physicians. In fact, according to a report published in the 2011 New England Journal of Medicine, neurosurgeons have the highest proportion of malpractice claims annually, followed by thoracic-cardiovascular surgeons, general surgeons, orthopedic surgeons and plastic surgeons. The lowest rates of medical malpractice among physicians proportionately were found among psychiatrists, pediatricians, and dermatologists.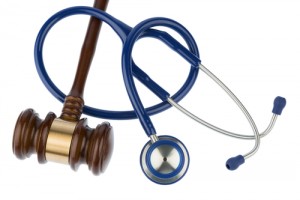 4 Concepts to Help You Understand a Medical Malpractice Lawsuit
With thousands of medical malpractice-related deaths each year, this has become a serious area of concern for patients and their physicians. If you or someone you know is the victim of a medical malpractice case, you will want to educate yourself on some these terms and definitions.
1. Legal Duty: A physician has the responsibility to act according to the law. He or she is required to act with care and responsibility when treating a patient. If a physician fails to provide adequate care or treatment, then he or she is acting with negligence. Negligent behavior is often a part of a medical malpractice lawsuit.
2. Breach of Professional Duty: For physicians, this term is especially important. It is a physician's responsibility to treat and cure any injury or illness that a patient presents. If a physician acts negligently and fails to treat a patient's symptoms, he or she could be at fault for a medical malpractice lawsuit. There are many stipulations when it comes to negligence. Most of the time, a lawsuit becomes an issue when a physician fails to provide reasonable care based on professional standards.
3. Causation: In order to prove causation in a medical malpractice lawsuit, you must be able to connect a particular behavior to a specific outcome. For example, you must be able to prove that an illness occurred because a physician failed to diagnose and treat these symptoms after an appointment with the patient and physician.
4. Damages: In a medical malpractice lawsuit, the "damage" is the money awarded to the plaintiff or the person who is suing another person. There are several types of damages (including both compensatory and punitive) that may be awarded through a lawsuit. These vary on a case by case basis.
Filing a medical malpractice lawsuit is sometimes stressful and emotional. If you or someone you love has been a victim of some type of medical error, you should speak with an attorney as soon as possible. If you are in Kentucky or Southern Indiana, Cooper and Friedman Attorneys at Law can help. Set up a free case consultation with a medical malpractice attorney at Cooper and Friedman by calling (502) 459-7555 now.