Social Media Scams and Fraud: How Do I Avoid Them?
Written by Cooper & Friedman PLLC on April 30, 2022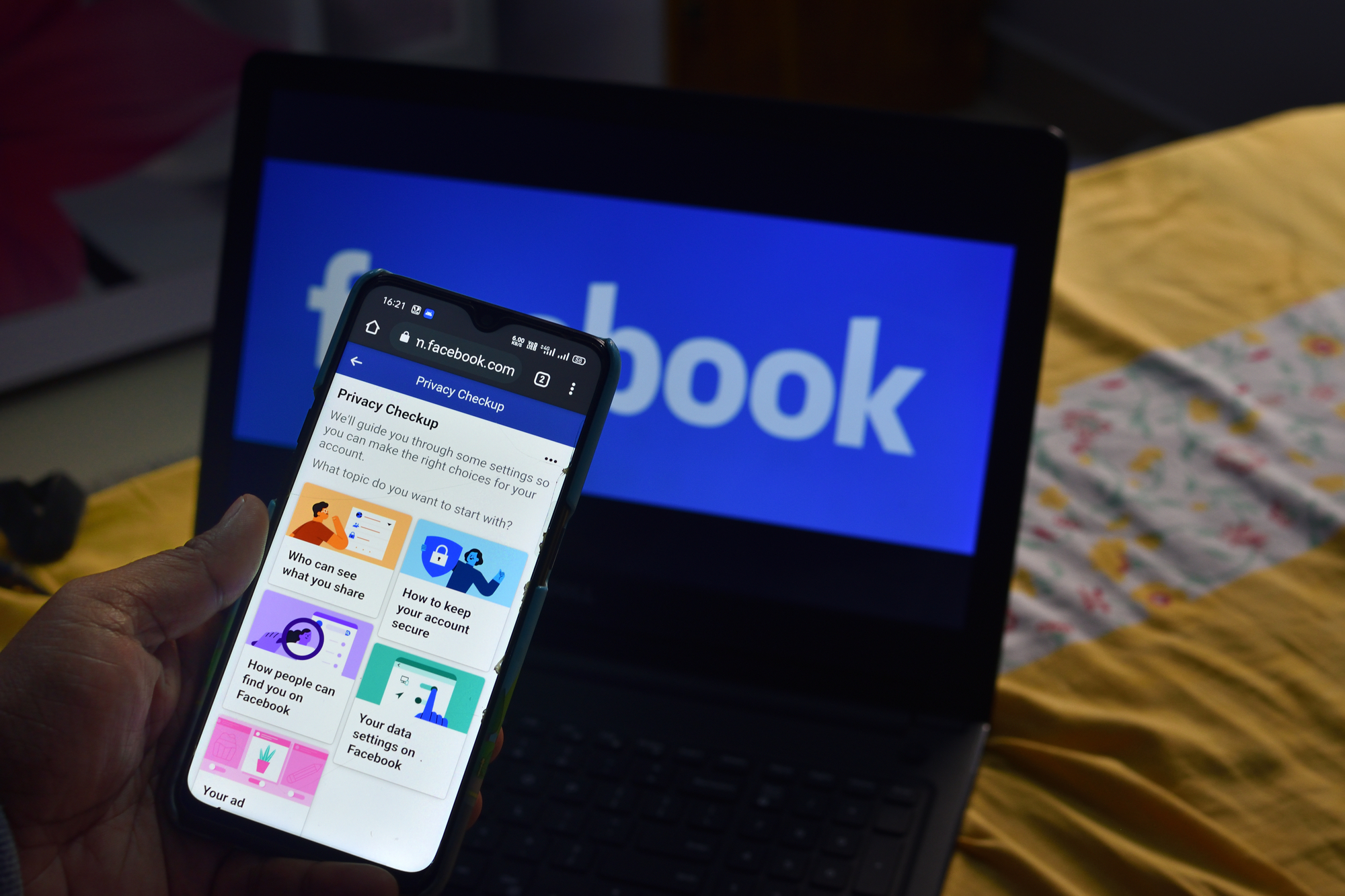 The internet is rife with scams. People around the world lose millions of dollars each year to fraudulent entities who use ever-changing tactics to surprise, confuse, and exploit unsuspecting victims. While it's easy to assume that elderly people are the most likely sufferers of scams, the truth is that anyone can be taken off-guard, especially when the scamming comes from a surprising source, like a hacked "friend" account on Facebook or Instagram. 
Spotting scams on social media is an all new frontier, one that the thousands of Facebook employees can't even begin to get a handle on. Some are obvious–the "you've won the lottery!" message you receive at 3 AM–but others are more insidious, like if a relative sends you a Facebook message, out-of-the-blue, asking for financial assistance.  
Let's take a look at some new and common social media scams (and how we can avoid them!)
Common Facebook Scams
Usually, cybercriminals on Facebook are looking to gain access to one of three things: your login information (password and username), your bank account/credit card info, or any other personal information that can be used against you.
They will attempt to do this in a variety of creative ways: catfishing (fake romantic accounts), fake friend requests, fake jobs, fake contests, and even through Facebook quizzes. 
They also may use one of your friend's accounts (in a hacked or duplicate form) to request money, imply that they have personal or revealing information about you, or send you links that direct you away from Facebook. This can be very misleading. Use caution and common sense, and never send personal information over Messenger.
According to Facebook, these are some additional things you should always watch out for:
People you don't know personally asking for money.

Anyone asking you to pay a fee to apply for a job.

Un-verified Pages claiming to represent a large organization or public figure.

People asking you to move your conversation off Facebook to a less public or less secure setting, such as a separate email.

People asking you to send them money or gift cards to receive a reward.

Anyone claiming to be a friend or relative in an emergency.

People who misrepresent where they are located.

Messages or posts with poor spelling and grammar.

People or accounts directing you to claim a prize.
Common Instagram Scams
Instagram is so much more than a picture-sharing app–over 1 billion people currently use the platform to communicate, shop, and dispense information. A considerable amount of viral misinformation is known to be shared across the platform, and scam accounts can come at you from many different angles. 
Fake brands are one huge source of criminal activity; in fact, according to research by Ghost Data, over 20% of fashion posts on the app include links to counterfeit goods. Fake brands will often message you, offering "collabs" (collaborations), exclusive discounts, free merch, or other disingenuous items. 
There are many fake investors and "daytraders" on Instagram promising huge returns for small sums of money. They often use robotic accounts and fake profiles to comment on posts, testifying to their success.
Other fake accounts offer to "sell" you followers and likes, which can be especially appealing when you're trying to grow your account. 
Many scams are much like those on Facebook–fake romantic appeals, fake job listings, attempts at phishing, fake giveaways. 
Instagram outlines some things to watch out for here: 
People asking you for money who you don't know in person.

People asking you to send them money or gift cards to receive a loan, prize or other winnings.

Anyone asking you to pay a fee in order to apply for a job.

Accounts representing large companies, organizations or public figures that are

not verified

.

People claiming to be from Instagram security asking you to provide account information (like your username or password), or offering you account verification services.

People asking you to move your conversation off Instagram to a less public or less secure setting, such as a separate email.

People claiming to have a friend or relative in an emergency.

People who misrepresent where they are located.

Messages that appear to come from a friend or a company you know that ask you to click on a suspicious link.

Accounts that have a brief history on Instagram.

Messages or posts with poor spelling and grammatical mistakes.

People or accounts asking you to claim a prize.

People or accounts that offer items at an extreme discount.
How To Protect Yourself From Social Media Scams 
Besides exercising caution and educating yourself about the different types of scams mentioned above, it can be helpful to take action to prevent yourself from getting in a tricky situation! 
Here are some ways you can better protect yourself from scams:
Choose a good password! Having a "strong" password ensures that you won't be easily hacked. Make sure to change it regularly, about every 6 months. 

Make sure you have a valid email attached to your account so you can receive information about suspicious activity if need be.

Try to avoid logging in to Facebook or Instagram on a public device, like a computer at a library or school lab. Be sure to sign out, if you have to. 

Make your account private! Making your account private makes you less susceptible to unsolicited messages, comments, and other fraudulent advances.

Report any signs of suspicious/spamlike activity. There's normally a button that looks like three dots on posts that allows you to report it directly to Facebook or Instagram representatives.
To learn more about privacy and security on Facebook, visit their page for common questions and answers. 
If you or a loved one is victim of a scam, cyberattack, identity theft, or has experienced some sort of criminal activity online, make sure to get the best legal help you can. The experienced attorneys at Cooper & Friedman PLLC have worked for decades to fight for the rights of personal injury victims across the State of Kentucky. For more information, or to get a free case consultation with an attorney, contact Cooper & Friedman PLLC today by calling 502-459-7555 or filling out a contact form online.