Self-Driving Cars & Insurance: What You Need to Know
Written by Cooper and Friedman on August 15, 2017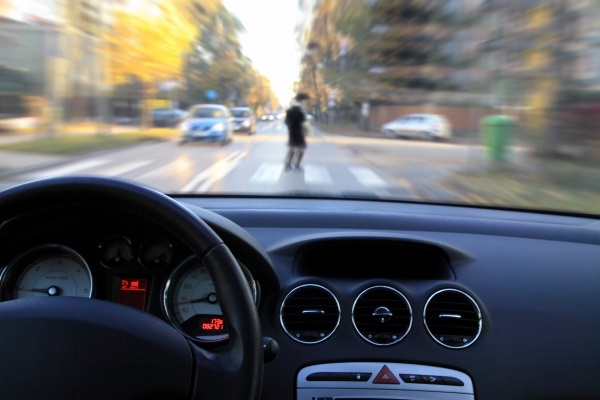 Self-driving cars were once merely a concept of the future. Now they seem much closer to reality with companies like Tesla, Toyota, and Lexus constructing models and test driving them. The Insurance Institute for Highway Safety predicts that by 2025 there will be 3.5 million self-driving vehicles on the road. By 2030? 4.5 million.
There are many positives to the rise of self-driving vehicles. For one it means less burden on drivers, and in turn less risk. Self-driving cars eliminate issues like blind spots and decrease the possibility of accidents by predicting and preventing threatening situations. While self-driving cars may be safer than manually operated ones, they can't completely avoid accidents. This is where the issues arise. When a self-driving car crashes, who is at fault?
Safety of Self-Driving Cars
The first fatality caused by a self-driving car occurred in May of 2016. Joshua Brown was killed when his Tesla collided with a tractor trailer. The Tesla vehicle was capable of autonomous steering, braking, and lane switching. However, its autopilot sensors failed to distinguish the oncoming vehicle.
Shortly after the incident, Tesla released a statement distancing themselves from any direct blame. Tesla officials made it clear that drivers' still hold a certain amount of responsibility when it comes to operating self-driving cars. "Autopilot is getting better all the time, but it is not perfect and still requires the driver to remain alert," the company said.
In January of 2017, the National Highway Traffic Safety Administration decided that Tesla was not at fault for the driver's death. While the car was self-driving, it was not completely autonomous. The driver was still expected to remain alert and aware of his surroundings. The NHTSA said there was no defect within the car's capabilities. An NHTSA representative said that the car was not cross-traffic aware, meaning it should not be expected to recognize and react to vehicles crossing in front of a car.
Self-Driving Cars and Insurance
So, the biggest question facing car and insurance companies now is who will take the blame for accidents caused by self-driving cars? Liability becomes much more complicated when there is no one directly behind the wheel. Some argue that the burden now falls on the shoulders of car companies themselves, rather than the car owner. Thus potentially eradicating any need for personal car insurance. According to a report from the global accounting firm KPMG, within the next 25 years personal auto insurance could decrease to 40% of its current size.
As a recent NPR piece discusses, the technology of self-driving cars is still too new to draw any final conclusions about the perceived improved safety. Insurance packages are determined through extensive research. Since self-driving cars have not been used widely enough, it is difficult for the insurance companies to collect enough reliable data.
While there is some disagreement across insurance and car companies, everyone can agree that self-driving cars will soon become more commonplace. And as a car accident injury law firm, we'll be closely following this trend.
If you or someone you love has been a victim of a car accident with one of the models of self-driving cars currently on the market, you deserve the best legal representation available to you. Call the Cooper & Friedman Law Office in Louisville, Kentucky, at 502-459-7555 today or contact us today using our online contact form.