Product Liability Cases – An Overview of What's Happening in 2019
Written by Cooper & Friedman PLLC on October 22, 2019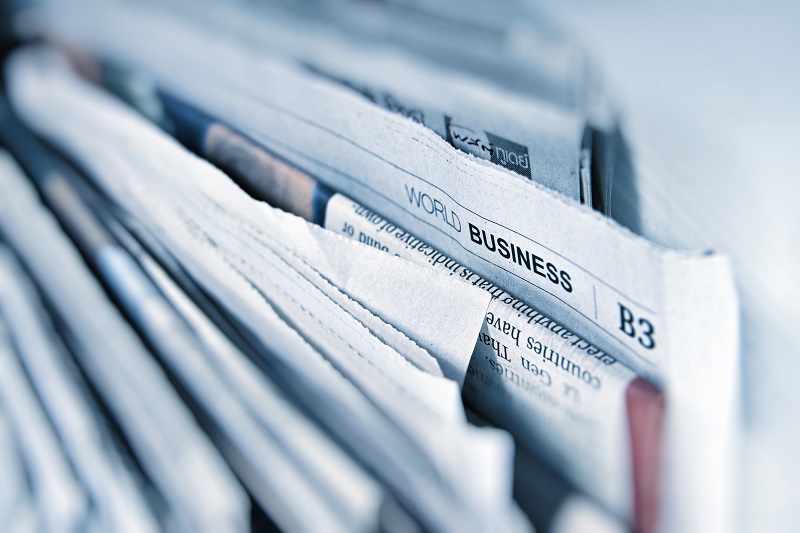 Faulty or hazardous products are the leading cause of countless injuries in the U.S., year after year. Product liability law provides a detailed list of rules used to determine who is responsible for faulty or high risk goods or items. The list of rules helps injured victims recover damages. Product liability cases involve a situation where sellers, retailers, or manufacturers are held responsible for making a faulty product accessible to consumers. Product liability for a defective product that causes injury on consumers, is typically considered the responsibility of the retailer, sellers, and manufacturers of the product.
"Who is Responsible?"
This is the million-dollar question in a product liability case. Is a manufacturer responsible for the injuries or damages caused by a faulty product placed in the hands of the consumer?
Generally, the law stipulates that any given product or item must maintain expected quality standards, and consumer expectations. On the same note, a faulty product is one that does not meet the standards of quality and consumer expectation.
The legal principle described as res ipsa loquitur, swings the burden of proof in various product liability cases to the defendant or the accused party. This principle reasons that faults or defects would not exist without careless behavior. If this principle is appealed, the plaintiff doesn't need to prove how the defendant was reckless. Instead, the defendant must prove that they were not careless or negligent.
Another principle, in product liability cases that helps plaintiffs is referred to as strict liability. If this principle is applicable, the plaintiff doesn't need to prove that a seller was careless or negligent. They only need to prove that the item, good or product was faulty.
Major Product Liability Cases Happening in 2019
Many companies have made headlines in 2019 with product liability cases. Hundreds of product liability cases involving defective, faulty, hazardous and/or dangerous products have been reported, with legal responsibility taking center stage. Some defects are design-related, while others involve manufacturing or marketing.
Follow along for some of the major product liability cases in 2019. These have contributed to a series of discussions on legal responsibility as well as the value of meeting consumer needs, and the quality of products.
General Motors – Faulty ignition switches cause death and damages to users
General Motors Co. (GM) has been trending on the internet and news media, following the discovery that some of the company's automobiles had faulty ignition switches. Even though this
problem was first discovered in 2014, it came back into the public realm in 2019. The faulty switches would quickly shut off the engine while driving. Thus disabling power steering and brakes, while stopping airbags from inflating. This faulty ignition switch is attributed to multiple deaths and over 100 vehicle accidents.
GM has since been forced to recall vehicles worth over $26 million for a several reasons. The company has also set aside about $400 million for compensation of deaths and injuries caused by these automobiles. GM is still potentially facing dozens of lawsuits for damages or losses caused by its vehicles.
Philip Morris, Altria Group Inc. – Pays Judith Berger (deceased smoker) $20 million for health damages
On 13th September 2019, the US District Judge James G. Carr ordered Philip Morris, Altria Group Inc., to compensate Judith Berger (deceased smoker) $20 million, by the verdict that was won against the manufacturer of tobacco products. The court argued that the requests presented by the tobacco products manufacturer on seeking a new trial for the case did not serve any other purpose than to drag the payment recommended by the judgment.
Lieff Cabraser, on behalf of Berger, won the verdict against Philip Morris, Altria Group Inc. in 2014. In 2019 the court ordered that Philip Morris Inc. should comply with the rule of compensating Berger.
Berger started smoking cigarettes at the age of 14 and ended up suffering health problems that led to her death. The court argued that the manufacturer and other related tobacco manufacturers failed to inform young children about the health risks of smoking cigarettes, and instead enticed them.
Tabletops Unlimited, Inc. – Pressure cooker bursts and inflicts burns and scalds on Soumia Sedrati
Tabletops Unlimited, Inc. has captured the attention of the public, after a lawsuit was filed, alleging that the pressure cooker manufacturer faultily designed pressure cookers, carelessly placing consumers at risk of serious injuries.
The product liability case was filed on behalf of Soumia Sedrati, a resident of Ohio, claiming that Tabletops Unlimited, Inc., which manufactures Philippe Richard pressure cookers, defectively made the pressure cooker, which exploded on Ms. Sedrati on 24th September 2017, leaving her with severe burns.
According to the court, the pressure cooker did not function as required. When the lid exploded and separated from the pot, Ms. Sedrati was using it as usual. The case placed public scrutiny on Tabletops Unlimited, Inc., as the public contemplates the safety of the company's pressure cookers.
Need Assistance with a Product Liability Claim? Speak to Our Attorney
In many scenarios, product liability cases are quite complicated. Identifying legal liability or fault typically requires expert help. Further, every state in the US has distinctive laws and statutes that significantly impact product liability actions.
In the event that you or a loved one has suffered injury or damages brought about by a likely faulty product/good, the experienced product liability lawyers at Cooper & Friedman PLLC are here to help. Contact Cooper & Friedman now at 502-459-7555 for a free product liability case consultation with an attorney.