Part 2: Help! My PIP Claim Was Denied! What Should I Do?
Written by Cooper & Friedman PLLC on November 23, 2022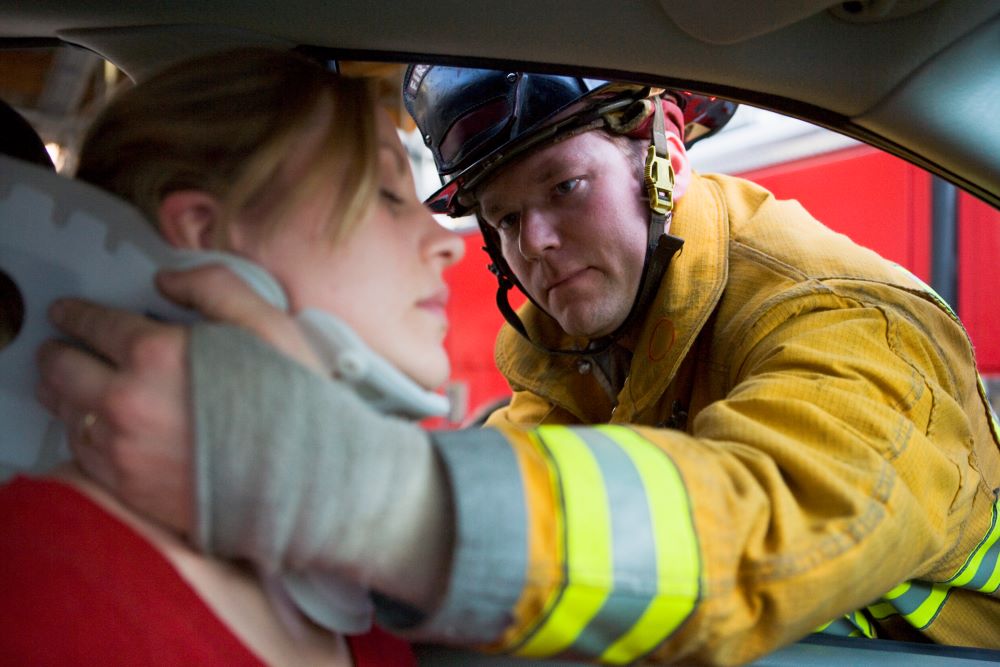 If your PIP claim was denied for any of the valid reasons listed in the previous part of this two-blog series, unfortunately, insurance companies reserve the rights to deny the claim, if they have proof. But, like any other company out there, saving money isn't always to the benefit of everyone, and your PIP claim may have been wrongfully denied, purposefully or not. If a PIP carrier wrongfully denies you the payment of your PIP benefits, you are allowed to sue that company in court and get 18% interest on all overdue payments.
The most important thing you need to know is that in order for a denial to be legal, the insurer must go through the proper channels and file a proper claim denial in court before they serve you any rejections or further review requests.
What You Need to Dispute a Denied PIP Claim
In order to bring about a PIP lawsuit, you need to be able to properly defend against the claim that your insurer makes to put you outside the protection of PIP coverage. Just as a recap, there are only a few reasons that your PIP claim can legally be denied. They are that:
The accident was work-related.
The person making the claim formally rejected PIP coverage.
The vehicle was uninsured.
The person making the claim was driving a non-PIP covered motorcycle.
The claim was unreasonable or unnecessary.
The claim was made outside of the accepted timeframe.
If an insurer denies a PIP claim, they'll likely go to court trying to prove that the claim was unreasonable, unnecessary, or unrelated to the accident, which is why gathering what you need for a lawsuit is very important. Just like any other case, evidence is key for a resolution in your favor when it comes to PIP claims.
To make a claim for the PIP benefits you pay for, the insured must present proof of:
Their medical expenses related to the collision
Medical records related to the collision
If requesting lost wages, proof of those lost wages from the employer
An off-work statement from a doctor showing why you had to miss work for that time period
Any other evidence is important to keep, as well. Dash camera footage, doorbell footage, police reports, text messages or phone calls where the injury is mentioned, and receipts for any doctors appointments are integral factors for a PIP lawsuit. For any conditions that develop as a result of the accident for up to 2 years after the accident occurred, PIP insurers are required to pay you what you are due.
Why You Should Contact a Lawyer First About Denied PIP Claims
Rejections often come in the form of independent review, and if you are subjected to an independent (AKA, insurer-chosen) doctor review, treatments and claims of injury, as reasonable as they may be, could get messy very quickly. That's why obtaining a lawyer ASAP is important – as soon as your rejection letter is served, lawyers step up into a role to review the decisions made and deconstruct any language included to confuse you.
This assures that the denial of the claim is valid, which is beneficial even if it is in that you understand your situation and aren't left waiting on funds that won't come and angry about it. If the claim isn't valid, then time is of the essence, as there is always a time limit when it comes to PIP claims. Insurers have 30 days to investigate a claim (with an option for an extension if sought out), and you have as much time to begin building your case.
If too much time passes and you've been deemed as treated and not needing any more future treatment by the independent review (who might not even have to physically examine you), there is a lot that can be done to prevent or disprove this decision with the right resources, but it makes it much more difficult to obtain your rightful claim.
If you or someone you love has been injured in an auto accident and have been denied a PIP claim in the State of Kentucky and are in need of an experienced injury attorney, give the lawyers at the Cooper & Friedman law firm a call. The attorneys at Cooper and Friedman PLLC have over 50 years of combined experience defending the rights of auto accident victims. Contact us with questions you might have or schedule a free case consultation with an attorney by calling 502-459-7555 today.