Hiring a Medical Malpractice Attorney? Here are 4 Things to Consider…
Written by Cooper and Friedman on January 26, 2017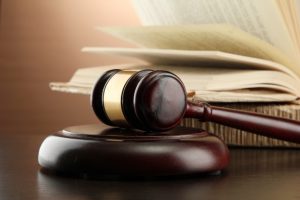 Medical malpractice – the professional negligence by a health care professional in which treatment provided was substandard, and caused harm, injury or death to a patient – is a convoluted branch of law. It requires the help of an attorney when taken to court and an experienced medical malpractice attorney at that. If you have been the victim of medical malpractice, chances are, you're looking for a medical malpractice attorney. Here are some things that you should keep in mind when looking for a medical malpractice attorney.
4 Things to Consider When Looking for a Medical Malpractice Attorney
Medical malpractice law requires a good understanding of state rules pertaining to professional negligence by a healthcare professional. Because physicians typically have the resources to obtain good legal representation, it becomes even more important that medical malpractice victims have experienced attorneys defending their rights. Follow along for 4 things to consider if you are looking for a medical malpractice attorney:
1. Learn About Their Experience, Their Case Histories, and Their Results
In most medical malpractice cases, the plaintiff is a citizen going up against a hospital, nursing home, or doctor with strong liability insurance plans. This means you will need a lawyer with medical malpractice experience. Ask potential lawyers how long they've been practicing, if they have medical malpractice experience, and if so – ask for results. If you find a lawyer with a long history of representation in medical malpractice cases then it is important to know their case track record. If your attorney has experience taking cases to trial, ask what their ratio of wins to losses is. You also have the right to know what rewards were won for past clients.
2. Find Out How Your Case Will Be Managed
Some law offices do not handle all cases that they take on. Some firms outsource certain cases to other law firms who have more experience or more time to manage overflow. Learn who will handle your cases and also what additional staff members will work on it, as well. Find out if an experienced lawyer will handle your case or if paralegals be doing the work.
3. Ask About an Estimated Case Timeline
Medical malpractice cases are take an extremely long time to settle in court. The minimum amount of time put into a case is a year, but some cases can last up to 5 years or longer depending on a wide variety of factors including: how many investigations are necessary to build the case, the number of people involved in the case, the judge assigned to the case, and much more.
4. What Sort of Legal Fees Can You Expect?
Legal fees are easy to rack up and on top of the medical bills you'll have from the initial hospitalization that led to the medical malpractice case along with any fees that occurred in order to fix the malpractice, cost is going to be very important. Find out what kind of overall charge your lawyer is going to bill you. Ask what percent of the reward your lawyer expects when the case is won.
If you have been a victim of medical malpractice in Kentucky or Southern, Indiana, and are looking for a medical malpractice attorney to represent you in court, contact the Law Offices of Cooper & Friedman, in Louisville, KY. Our office is ready to fight for you and will answer all the questions you have. And when you choose Cooper & Friedman, you're guaranteed to have your case handled by an experienced attorney.
With over 45 combined years of injury law experience, we've successfully recovered millions for seriously injured people. Contact us today at 502-459-7555.