How to Choose a Good Lawyer for Your Case
Written by Cooper & Friedman PLLC on November 17, 2023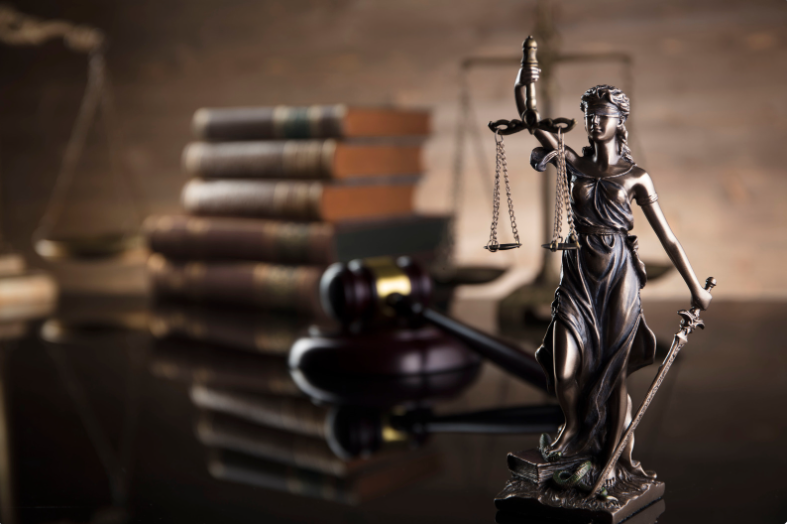 Finding yourself in a situation that requires legal help is a stressful thing to have have to experience, whether you be the plaintiff or the defendant, and trying to find a respectable, trustworthy lawyer that you work well with on a time frame only adds to that stress. This is especially true when your initial internet search yields so many law firms in your area with unfamiliar names who all seem to be in competition with one another. Weeding out a good lawyer can feel overwhelming, but it doesn't have to be!
Take things one step at a time and you're sure to find a lawyer who works with you, that you trust, and who will work tirelessly to get you the settlement that you deserve. Here are 6 factors you should consider when looking for the lawyer who will represent your case!
1. Areas of Expertise and Practice
Choosing a lawyer who practices what and where you need them is probably one of the first things you should be checking. This will eliminate many of the suggestions that the internet will try to give you and make your process easier. A lawyer's website should clearly outline where they are licensed to practice and what areas they specialize in. If this information is not readily available, it will be up to you whether to reach out or move on.
2. Costs
Another factor to figure into your search will be the cost of the lawyer taking your case. You will certainly want a quote and knowledge of how they bill their clients before you sign any contracts. Oftentimes, law firms and lawyers will charge in one of 4 ways:
An hourly rate: Your case cost will rise every time a lawyer devotes time and resources to it.
A retainer for future fees: An hourly fee that is paid with a sum of money you pay at the beginning for a certain number of hours, which is kept in a trust account until the end of the case. Hours which the retainer fee does not cover are billed directly to you.
A flat fee: You pay an upfront fee without an hourly limit.
A contingency fee: Clients aren't charged if the attorney loses the case, but if the case is won, then the lawyer will be paid a percentage of the settlement. Percentages should be set in contract before the settlement is decided.
3. Referrals, Reviews, and Reputation
An attorney's reputation is the next factor that should tell you if you found a good lawyer or not. Personal referrals are a great place to start! Family, friends, associates, and businesses, since you know the people who have worked with the lawyer, are great resources. Otherwise, it will be beneficial to research the reputation of the lawyer. State bar associations are a great, reputable resource to begin your search. Legal service platforms will also often have legitimate profiles for you to browse with client reviews and lawyer specialties. Review sites such as Google, Yelp, Angie's List, or other platforms can be a good starting point, but it is important to keep in mind that those reviews might not always be accurate. Additionally, not every law firm listing will have updated reviews.
4. Experience and Size
Law firms vary in size, establishment, and experience, so it is important to know what you're looking for. Larger law firms are often more expensive because they are more established. They have more lawyers, resources, and experience to dedicate to your case, but you might be dealing solely with support staff for the duration of your case. With smaller firms, you will likely have a closer working relationship to the lawyer working on your case and a less expensive bill. However, their resources and experience might be limited by their size.
5. Availability
Unfortunately, or fortunately if your case is accepted, good lawyers will often be busy with other cases that they've agreed to take. If a lawyer has a lot of cases, they might not be able to take yours on. It's best to ask for the availability of a lawyer before you burn any other bridges or make concrete plans.
6. Communication and Compatibility
While all lawyers should have a professional and understanding attitude towards potential clients, each still has an individual personality. Find a lawyer that you get along with and who has a compatible communication style! This will make your case much easier in the long run.
If you or someone you love has been injured in an accident in the State of Kentucky and are in need of an experienced attorney, give the lawyers at the Cooper & Friedman law firm a call. The attorneys at Cooper and Friedman PLLC have over 50 years of combined experience defending the rights of Kentucky citizens. Contact us with questions you might have or schedule a free case consultation with an attorney by calling 502-459-7555 today.