What is Fair Debt Collection and Why Are Fair Debt Collection Practices Important?
Written by Cooper & Friedman PLLC on June 17, 2015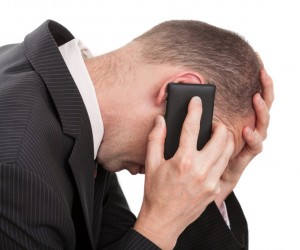 Fair Debt Collection is enforced by the Federal Trade Commission (FTC), which is a part of the nation's consumer protection agency. Providing protections for consumers is their main goal and it is put into action with the Fair Debt Collection Practices Act (FDCPA). This federal act prohibits debt collectors from using abusive, unfair, or deceptive practices while trying to collect debt. These collectors may be associated with individual businesses, collection agencies, lawyers, and other companies.
The FDCPA covers personal, familial, and household debts, as well as money you may owe on a personal credit card account, auto loan, medical bill and mortgage. There are certain rules a debt collector must follow when he or she is working. For example, debt collectors are restricted from contacting you during inconvenient times like before 8 a.m. or after 9 p.m. These collectors are also prohibited from bothering you at work, but they must be told this orally or in writing.
Fair Debt Collection practices are extremely important for individuals that want to protect their freedom. Sometimes, debt collectors can become aggressive and manipulative. If you understand your rights, you are in a better position to protect yourself against unfair debt collection practices.
3 Things Debt Collectors Must Do During the Debt Collection Process
All collectors must follow specific guidelines while communicating with the person in debt. Here are 3 specific things debt collectors are required to do if they call you to collect some type of debt:
Provide a Disclosure – When a debt collector first contacts an individual in debt, they must provide a "mini-Miranda" disclosure which gives a reference to the Miranda rights statement.
Details re: Debt – Debt collectors must also inform the debtor about the amount of debt, the name of the creditor, and the time in which the debtor has to dispute the validity.
Right to Verification – Debt collectors are also required to inform you about your right to ask for verification of the debt. This procedure plays an important role in helping consumers more fully understand both their debt and their rights.
Every individual has the right to fair debt collection. If you are struggling with debt or with calls from debt collectors, experts advise that you face your debt proactively before it snowballs into something much larger.
And once you've paid your debt, it's recommended that you save copies of all written communication with debt collectors and possibly a log of phone calls. Some also recommend requesting a return receipt for proof of payment. Dealing proactively with a debt may not be something enjoyable, but it could mean less phone calls and more freedom.
If you feel like your rights have been violated through the debt collection process, you can report any unfair practices to the Financial Protection Bureau by completing an online complaint form or by calling (855) 411-2372. In the event that you need legal assistance with unfair debt collection practices, you should contact a law firm that focuses in this area of law like Cooper & Friedman. Keep in mind that individuals have one year from the date of the violation to file a lawsuit against a debt collector.