5 Nightmare Examples of Medical Malpractice Cases
Written by Cooper & Friedman PLLC on May 13, 2016
Even with current advancements in medicine, mistakes still happen. And sometimes these errors lead to life and death situations for patients. In fact, according to the Journal of the American Medical Association, as many as 225,000 men and women die each year due in part to medical mistakes, and far more suffer injuries ranging from minor to very serious. As medical malpractice attorneys, we understand that there are many different things that may lead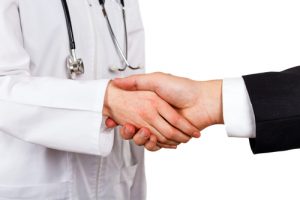 to nightmare examples of medical malpractice cases. This includes: unnecessary surgeries, medication errors, infections and adverse effects from medication.
These statistics aren't meant to keep you from visiting hospitals and physicians and getting the medical treatment that you need when you are injured or sick, but they are meant to spread awareness and education about the very real risks of medical treatment.  If you or a loved one needs surgery or regular medical attention, understanding the things that can go wrong may be beneficial as you do what you can to protect against them. And in the unfortunate event that you or someone you love is ever the victim of medical malpractice, it's important to get the experienced legal help you deserve from medical malpractice attorneys so that you are fully aware of your rights and protections.
An Overview of 5 Medical Malpractice Cases
While medical mistakes happen every day, some of the most horrific examples make the national news. Here are a few frightening examples of medical malpractice cases in today's society.
1. Woman Arrested for Refusing to Leave the ER Dies Later: A woman came into the Blountstown, Florida hospital complaining of abdominal pain. After a brief physical exam, the doctor discharged her from the hospital. When she told doctors that she was having a hard time breathing, along with stomach pain, they proceeded to call the police to remove her from the building. While the police were transporting the woman to the police car, she collapsed and had to be re-admitted to the hospital. She died the next day due to an undetected blood clot in her lungs.
2. HIV Misdiagnosis: A man was misdiagnosed with HIV because of paperwork that was improperly completed. With the upsetting news, this man began to engage in risky behavior and became overwhelmed with stress and fear. The man found out 5 years later that his diagnosis was incorrect and filed a lawsuit on the grounds of damages for a claim of emotional distress.
3. Failure to Diagnose Cancer: After a lengthy battle of back and hip pain, a woman was told by her physician to seek psychiatric help for her pain. When her pain worsened, she was then diagnosed with gallstones. During her surgery, the physicians found ovarian cancer. Unfortunately it had already spread throughout her body and she died three years later.
4. Retired Vet Receives a Misdiagnosed Death Sentence: After being treated for chest pain, headaches and issues with memory, vision and speech, this retired veteran was diagnosed with a stroke and a brain tumor. The doctors gave him less than 6 months to live and this man started to prepare for his impending death by making funeral arrangements, setting up his will and even throwing his last birthday party with his family. The stress started to get to him and he even thought about suicide. After his symptoms started to reside after a few months, he got a call from the hospital encouraging him to come back in to run more tests. The physicians ended up discovering he had suffered a few small strokes and did not have brain cancer. He almost did not go through with filing a lawsuit, but decided to because of the damages, stress and pain he experienced.
5. Doctor Removes the Wrong Eye from 14-Month-Old Patient: Doctors found the 14-month-old patient to have cancer in one of his eyes. After going through failed treatments of chemotherapy, the doctors suggested surgically removing the eye. However, the physician removed the one eye and then detected a more serious tumor in the other eye. Now the child had to remove both eyes in order to get rid of the cancer.
The 5 medical malpractice cases above are some scary examples of the types of medical mistakes that can and do happen. These examples are not meant to keep you from seeking medical attention when you need it. But they may justify the need for you to get multiple opinions before major surgeries and to do some research on the doctors that you choose for your regular medical care.
Doctors, nurses and other medical personnel do amazing things but they also make mistakes. Sometimes medical diagnoses are not correct, or errors happen during surgery. If you or someone you love has been the victim of a medical accident, get the legal support you deserve. A skilled medical malpractice attorney will review your case and help you fight for the benefits you deserve. This may include compensation for lost wages, future wages, medical bills, pain and suffering, and more.
Attorneys at the Cooper and Friedman Law Firm have been successfully defending the rights of medical malpractice victims in Kentucky and Indiana since 1991. We've collected millions of dollars for injury victims and are proud of our A+ BBB rating. And we do not charge any fees for our legal services on medical malpractice cases unless we collect a settlement or win a case for you.
Get experienced medical malpractice legal help by calling 502-459-7555 now to speak with a medical malpractice attorney at Cooper and Friedman about your case. It's free and confidential.