Shopping For Car Insurance? The "Best" Coverage As Explained By A Car Accident Attorney
Written by Cooper & Friedman PLLC on October 29, 2019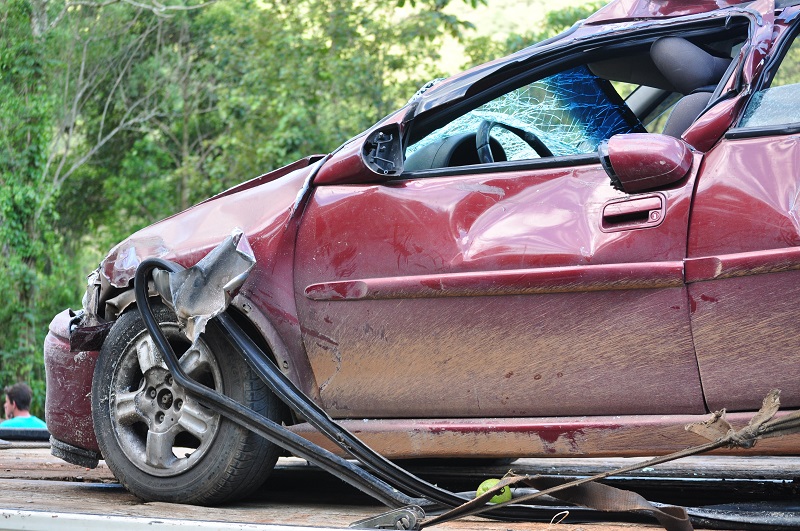 Car insurance is a kind of insurance for vehicles, trucks, motorcycles and other legal vehicles on the road. Its main function is to provide financial security against liability in the event of an an accident or other damage-related incident to your vehicle. Your car insurance coverage is a contract between you and your insurance provider. You agree to pay a monthly premium in exchange for the protection offered by your insurance policy. If you experience losses covered by your policy, your insurance provider is responsible for paying for your losses.
While there are thousands of insurance companies in the U.S., some of the largest ones covering vehicles include: State Farm, Geico, Progressive, All State, USAA and Liberty Mutual. Insurance options vary significantly state by state. According to statistics from the National Association of Insurance Commissioners, the national average for a 12 month auto policy in 2017 in the U.S. is $857.44.
Car insurance is required by law in most U.S. states including Kentucky and Indiana. However, according to research directed by the Insurance Research Council (IRC) approximately one out of 8 motorists in the U.S. does not have insurance. Uninsured motorists are a serious concern for everyone on the road and should provide you with even greater reason to make sure you purchase good coverage for yourself.
If you are driving in a region where car insurance is required and you are caught driving without insurance you are subject to certain charges and/or penalties.
When it comes to shopping for car insurance, there are many details to consider. In order to choose the best car insurance coverage for your needs, keep the following things in mind.
5 Things To Consider When Shopping For Car Insurance
1. Explore the types of car insurance policies available in your area and compare your options.
Comparison shopping is a smart practice for any major purchasing decision including car insurance. When you comparison shop, it helps you organize the facts so that you don't wrongly assume one particular company is the cheapest or superior. When it comes to a certain feature of an insurance policy, one company might be easier for you to understand than another. This will help you create a list of questions that you can ask to any potential insurer. Begin by understanding how much coverage you need. Requirements are different depending on where you live. Take the time to figure out what coverage you need based on where you reside.
As car accident attorneys practicing in Kentucky and Southern Indiana, we recommend that you have enough liability coverage to safeguard your assets. Just like being uninsured is a major problem, being underinsured, or not having adequate insurance coverage to meet your needs, is
also a serious problem.
2. Find out your state's minimum car insurance coverage requirements.
Car insurance includes different types of coverage: liability for bodily injury, liability for property damage, protection for personal injury, and uninsured / underinsured protection. Many states require liability for bodily injury and property damage. Your vehicle's age and estimated worth may also impact minimum coverage requirements. Do your research in advance by looking at your state's minimum requirements for vehicle insurance.
3. Ask about discounts.
Most companies that offer car insurance also offer a variety of discounts based on different factors. This may include things like the age of your vehicle (a newer vehicle discount) and whether your vehicle has certain safety features (airbags, alarms, etc.). If you are purchasing coverage for a full time student, submitting information about their school grades might help to lower the cost of your insurance. You might be able to take a defensive driving class to lower your rates. Additionally, if you purchase more than one type of insurance through the same company, you may also get offered a multi-policy discount.
4. Know your driving record.
If you have a clean driving record, without tickets or accidents, your costs for insurance will likely be significantly lower than if you have a history of accidents and/or violations. If you can't remember how long a speeding ticket has been on your record, check with the motor vehicle department in your state. It can be helpful to know when a ticket is about to expire on your driving record. You may want to wait until this happens to get car insurance quotes. Nothing makes your car insurance increase like a driving record filled with traffic violations and/or accidents.
5. Do not provide false information to insurance companies.
Sometimes drivers either deliberately or unknowingly provide incorrect information to insurance companies in order to try to get a lower rate. This is never a good idea. Do not underestimate your mileage. Don't leave a driver off of your policy or provide the wrong zip code information to your home address. Do not state that your vehicle is for enjoyment only rather than for commuting to work. If you file a claim, incorrect information will be evident. In this case, you could be responsible for the entire cost of damages, and your policy could be rendered null and void, since the price you were paying was not for your actual situation. That's why being completely honest when shopping for car insurance is always the best approach.
As car accident attorneys with more than 50 combined years of experience practicing in Kentucky and Southern Indiana, we have seen people in many difficult situations relating to their car insurance coverage (or lack thereof).
If you want to make the best choice for car insurance coverage, make sure you have a clear understanding of the various types of coverage options available to you. All of the above factors are important to consider when you are weighing the pros and cons of your different insurance options.
If you or someone you love is injured in a car accident in the state of Kentucky or in Southern, Indiana, get the legal representation you deserve. The experienced car accident attorneys at the Cooper & Friedman Law Firm are here to help you. We have recovered millions for seriously injured accident victims. Contact our law firm now for a free case consultation with an attorney by calling 502-459-7555.