At-Fault vs No-Fault: What's the Difference?
Written by Cooper & Friedman PLLC on January 16, 2023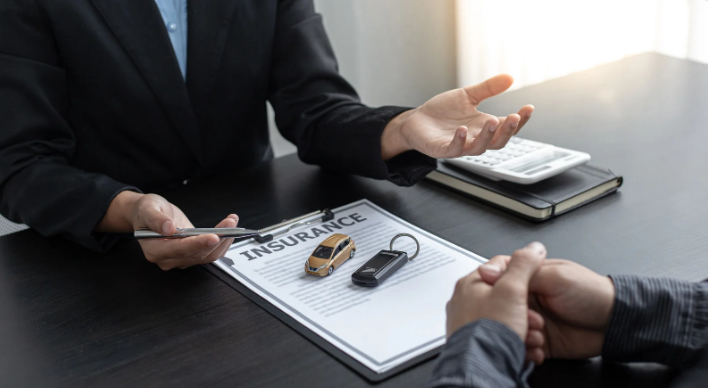 If you are a driver in the state of Kentucky, you likely know by now that you either have or chose to opt out of PIP insurance coverage. What is this facet of your insurance bill? Why is it there? What does it do? Kentucky drivers have PIP insurance because Kentucky operates under what is called a "No-Fault" insurance system.
This does not mean that there is no fault involved in an accident that requires a claim; it only means that regardless of who caused the accident, each victim's insurance covers their own physical injuries – that's why it's called personal injury protection. The basic terms to file a claim are:
The expenses must meet your plan's deductible (if you have one)
The expenses must remain under the $10,000 minimum cap (anything over isn't covered)
The driver's vehicle must be properly insured
The driver must have valid PIP coverage
The claim must be filed within 2 years to be on the safe side of consideration
If you'd like to explore in more depth what you need to file a PIP claim in Kentucky and what to do if your claim is denied, check out our blogs, "Part 1: Help! My PIP Claim Was Denied! Why?" and "Part 2: Help! My PIP Claim Was Denied! What Should I Do?"
But what's the difference between a 'No-Fault' insurance system and an 'At-Fault' system? Is one better than the other? What if no one's at fault?
All good questions!
The Difference Between Fault Insurance Systems
As stated above, 'No-Fault' insurance systems means that when it comes to physical injuries, your insurance is responsible for paying your medical bills. This puts less stress on any one victim since your insurance only needs to cover you and any of your passengers, unless you were at fault and the other victim chooses to sue for additional funds if their injuries resulted in more than the $10,000 cap. With No-Fault insurance, if you are deemed responsible for causing the accident, you are still required to pay for any property damage that occurs as a result of the accident.
Pros of No-Fault insurance systems:
Faster payout times with less time in court waiting
Guaranteed coverage even if the other motorist is underinsured or not insured at all
Flexible coverage for each person's needs
Cons of No-Fault insurance systems:
Increased premiums even if the accident wasn't your fault
Less repercussions for reckless drivers
Limited legal options and coverage
States employing the 'At-Fault' insurance system are also known as 'tort states,' since accidents must be settled in court for payouts and successful insurance claims because the state decides who's at fault in the accident. In At-Fault systems, whoever is deemed responsible for the accident pays for the other victim's medical and property damage bills along with their own. However, it's usually not a cut-and-dry situation, and fault can be found on both sides of the accident, which is why payouts might vary.
Pros of At-Fault insurance systems:
Reckless drivers are held accountable
Premiums of the not-at-fault victim usually will not increase
You have the full extent of the legal system to recover damages
Cons of At-Fault insurance systems:
Court hearings that decide which driver is at fault and how much the other motorist will be paid take time, and during that time, you might have to pay out-of-pocket or with your own insurance until you can be reimbursed
If the other motorist is uninsured or underinsured, you risk losing compensation that the other cannot pay
Which States are No-Fault?
Currently, there are 12 states + Puerto Rico that operate under No-Fault insurance systems. They are:
Florida
Hawaii
Kansas
Kentucky
Massachusetts
Michigan
Minnesota
New Jersey
New York
North Dakota
Pennsylvania
Utah
Of these 12 states, Kentucky, Pennsylvania, and New Jersey are choice No-Fault, meaning that you have the opportunity to opt out of PIP insurance (which isn't recommended). The other No-Fault states require that you have that form of insurance in the case of an accident. All other states are At-Fault states, even if Arkansas, Delaware, Maryland, Oregon, and Texas all require drivers to have PIP coverage. That's not necessarily dependent on the insurance system type employed by the state, since it's merely a type of insurance and isn't exclusive to No-Fault states.
Is One System Better than the Other?
Not necessarily!
Like all things, it's very dependent on how bad the accident is, what your plan coverage is, and if you're responsible for the accident or not. In terms of safety, since the motorist at fault may be uninsured, it's beneficial to be in a No-Fault state where you have access to that coverage whether or not the offending motorist is insured or not, and you get it fairly quickly. But when your premium rises and you haven't been in an accident that was your fault, it might seem a little unfair. There's also the risk that you'll still end up paying property damages or damages beyond what your PIP insurance covers, because suing someone who is uninsured for the funds that surpass the $10,000 cap results in the same outcome as suing someone who is uninsured in At-Fault states: the compensation cannot be paid and is lost.
What if No One was Held Responsible?
There are very few situations that will be counted as none-at-fault, which means neither driver was responsible for an accident. This usually results from a ticket not being issued at the scene. Perhaps there was no law broken, or none that the police officer could discern, but this leaves the big question of 'whose fault is it, and who needs to pay?'
With an experienced motor vehicle collision lawyer, you can still receive the compensation you're due, and that's why you should give Cooper and Friedman a call. We'll help get you through court during your time of suffering so that you can get a result that will help, not just the bare minimum.
If you or someone you love has been injured in a car accident in the State of Kentucky and are in need of an experienced car accident attorney, give the lawyers at the Cooper & Friedman law firm a call. The attorneys at Cooper and Friedman PLLC have over 50 years of combined experience defending the rights of car accident victims. Contact us with questions you might have or schedule a free case consultation with an attorney by calling 502-459-7555 today.