An Overview of Post Concussion Syndrome
Written by Cooper and Friedman on January 7, 2020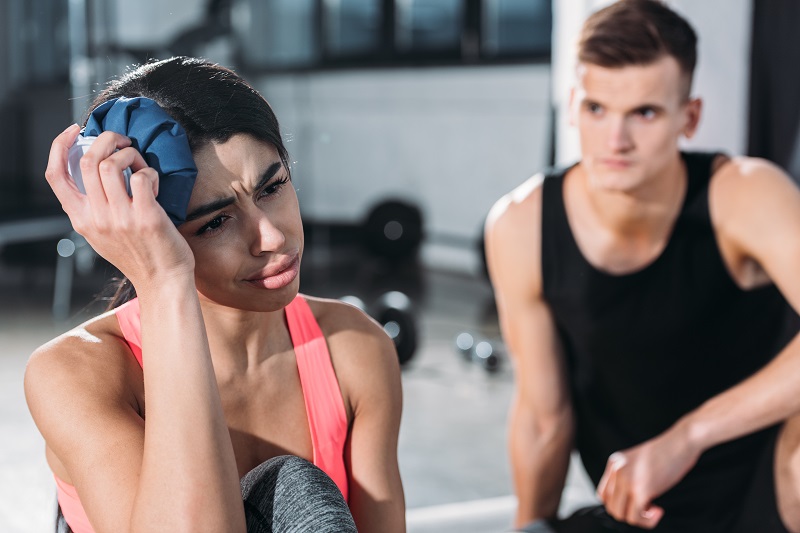 A concussion is a mild traumatic brain injury that usually occurs when a person receives a head blow. It can also happen due to violent shaking caused by accidents. For example, if a car decelerates sharply as it slams against a tree, people inside can receive a concussion as a result of it. In most cases, this injury heals within 7-10 days, but patients can develop complications later. One such complexity is post-concussion syndrome.
What Is Post Concussion Syndrome?
The post-concussion syndrome occurs several weeks or even months after such an incident. It can happen to anyone, regardless of the severity of their initial injury. There's no guarantee that you'd avoid this syndrome even your original injury was relatively mild. This condition manifests around 10 days after an injury and can last for around three months. Some patients report symptoms lingering for a year, if not more.
Patients must take medication to manage symptoms and maintain their quality of life. A doctor will monitor a person's condition carefully throughout their recovery period to ensure nothing goes wrong.
What Are The Symptoms?
Post-concussion symptoms are similar to concussion syndromes. Sometimes patients feel migraine-like headaches, which occurs if they had a neck injury during the same accident. Here's a look at all symptoms:
Headaches
Ringing ears
Dizziness
Blurry vision
Fatigue
Irritability
Sensitivity to noises or light
Anxiety
Insomnia
Troubles with focus
Loss of memory
Some patients also complain of problems with their sense of taste and smell, which can become diminished after a head injury because of nerve damage.
What Are The Causes?
Different experts have different thoughts on the cause of post-concussion syndrome. Some believe it is caused by structural damage or damage to some nerves. Others believe these symptoms may be psychological. Patients with a history of anxiety, depression, or PTSD are more likely to develop it. Many think it is a combination of both, along with some issues like a weak support structure or inadequate coping mechanisms.
There seems to be no correlation between severe concussions and post-concussion syndrome.
Risk Factors to Know About
Some people have a higher chance of developing this ailment than others. Age plays a vital role as studies suggest older patients are more vulnerable. Some studies also indicate women are more likely to develop post-concussion syndrome, but experts aren't convinced this statistic is accurate. Women, as a rule, seek out treatment for such ailments more often than men. Men's cases are likely under-reported.
Diagnosis Process
There's no single test to identify post-concussion syndrome conclusively. Doctors often ask questions about your symptoms, check whether you have suffered concussion recently, and identity this ailment. In some cases, a medical professional may recommend a CT or MRI scan. These scans reveal structural abnormalities or nerve damage, if any, but don't contribute much.
Some patients are referred to an ENT specialist while people with a history of anxiety or depression seek out a psychologist.
Treatment
Researchers and medical professionals still haven't found any precise treatment for this syndrome. Doctors treat the symptoms directly instead of addressing the root cause. Patients who experience headaches regularly are prescribed antihypertensive, anti-epileptic, antidepressant medication. These drugs help with migraines or tension-type headaches.
Cognitive therapy with a focus on rehabilitation can help patients suffering from memory loss or focus problems. Patients also need speech or occupational therapy on rare occasions. Proper stress management strategies can help reduce the severity of symptoms.
If you experience post-concussion syndromes, visit your doctor immediately. They will help you manage pain and become more comfortable.
As an experienced injury law firm, we've defended the rights of clients with hundreds of different types of injuries including post-concussion syndrome.  Learn more about our law firm, or set up a free case consultation with one of our experienced injury attorneys by calling 502-459-7555 now.