Ten Facts to Know About Workers Compensation
Written by Cooper and Friedman on April 13, 2017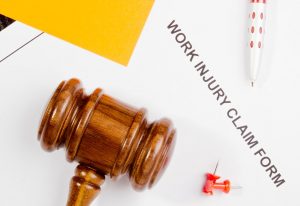 Before you find yourself in a difficult situation with an employer, you should take the time to fully understand the rights you have as an employee. It is easier to face a situation armed with the necessary information instead of educating yourself after the fact. Workers compensation applies to situations where an employee has suffered a physical and/or mental injury that was directly caused by some aspect of their job. Upon this instance, that employee has the right to seek monetary and/or medical compensation from their employer.
Workers Compensation Law in Kentucky
Below, we have assembled ten important aspects of Worker's Compensation Law. These aspects relate to Kentucky and will help you learn more about the rights you have as an employee.
1. There is a limited amount of time in which you can notify your employer of the accident.

According to the Kentucky Revised Statute (KRS) 342.185, an employee must notify their employer as soon as possible. The claim must be filed within no more than 2 years of the accident.
2. Your employer must address claims promptly.

If your employer fails to address your workers compensation claim, and doesn't provide compensation in a timely fashion, then they could be fined by the Department of Workers Claims for violating the Unfair Claims Settlement Practices Act. You should keep detailed accounts of how long it takes your employer to respond to your claim.
3. Almost every employee in the state of Kentucky is covered by Workers Compensation Law.

Whether the employee has been employed for one day, or ten years, they are still covered under workers compensation.
4. Agricultural workers, domestic servants, true independent contractors and some charitable workers are not eligible for workers compensation
Consult with an attorney before assuming you won't be covered if you are unsure of your employee status.
5. Every employer is required to have workers compensation insurance.
It is a requirement by law for employers to have workers compensation insurance. They must also post a notice within the workplace indicating the insurance carrier. When an employer is operating without worker's compensation insurance, they could be fined $1,000 a day, per employee.
6. If your employer knowingly put you in unsafe conditions, you may be entitled to more benefits.

 Should your employer intentionally violate safety regulations, you could receive a 30% increase of monetary benefits. If you believe your employer intentionally put you in harms way, file a complaint with the Occupational Safety and Health Administration.
7. Your benefits can be reduced if you knowingly violated workplace policies on safety.

Workers compensation benefits can be reduced by 15% if a worker violates a safety regulation. If a worker was intoxicated or under the influence of drugs when they were injured, they could lose all benefits. Employees injured because of any activities clearly unrelated to work may not be entitled to benefits.
8. You can choose the doctor to provide treatment for your work related injury.

You can also switch to another physician from the one designated to you, for any reason, at least one time. 
9. Payment does not begin until the employee has been off work for at least seven days.

Kentucky workers receive two-thirds of their average weekly wage (AWW). The state determines the AWW by reviewing the employee's hourly wages from the previous year, including overtime. This is called the Temporary Total Disability Benefits. There is a limit to the TTD. For example: in 2017 the weekly pay limit is $835.04.
10. Get in touch with an attorney.

Cooper & Friedman Attorneys At Law assists clients in Louisville, Kentucky, as well as throughout Kentucky and Southern Indiana with experienced workers compensation representation. To schedule a free initial consultation with one of our lawyers who specialize in workers compensation, call (502) 459-7555 today.
All of the above information is from the Kentucky Legislature database of Kentucky Revised Statutes regarding Workers Compensation Law. This is not an exhaustive list, so if you would like to read more specifics on each statute, visit the Kentucky Legislature website here.