Vehicle-Related Product Recalls: An Overview
Written by Cooper and Friedman on July 18, 2017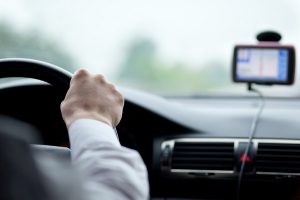 Product recalls occur every day. Most product recalls are related to contaminated foods or children's products that pose a threat; however, vehicle-related product recalls are becoming more and more common. According to the DOT's NHTSA, around 30,000 lives were lost on highways across the United States in 2009. Most deaths were the result of collisions; however, some were caused by faulty vehicles and may have been preventable.
As product liability attorneys, we understand it is important to know current vehicle-related product recalls and if they affect you. It is also important to know how to stay up-to-date on new product recalls concerning vehicles. This way you know as soon as possible if something is wrong with your car and how to fix it. Below we've outlined the differences between safety-related defects and defects that are not considered safety-related. We also cover what deems a recall necessary, and how to report a safety problem in your own vehicle.
What Is a Safety Related Product Defect and How Does it Result in a Recall?
In order for a vehicle to be recalled, it must have a safety-related product defect. For a defect to be safety-related, it must present a safety risk and exist in multiple vehicle makes and models. Safety related product defects are often steering component issues or problems with the fuel components in a vehicle. They can also be defects in the wheels, accelerator controls, brakes, or seats, and airbag deployment issues.
Defects that aren't safety-related include improperly working air conditioning systems, rust or cosmetic blemishes, and wear and tear from use. Because these defects do not cause any risk of harm to the operator or passengers they are not recall eligible.
How to Report a Vehicle-Related Product Recall
Sometimes the only way that an automotive company is made aware of a safety related product defect in one of their cars is after it's too late and someone has been seriously injured or killed due to an issue.
Though most vehicle-related product recalls are made by manufacturers before the NHSTA is involved, some safety related defects slip through. This is why it is crucial to report any vehicle-related problems that could potentially cause a safety risk.
There are multiple ways to go about reporting a safety issue to the NHSTA. You can call the Vehicle Safety Hotline operated by the Department of Transportation at 1-888-327-4236 or 1-800-424-9393. Both lines are toll-free from anywhere in the United States. You can also visit safercar.gov and file a vehicle complaint through their online service. If the NHSTA deems that your vehicle complaint is a valid one that has the potential of becoming a safety risk, they will begin an investigation and determine if said safety risk exists and constitutes a product recall.
Current Vehicle-Related Product Recalls
One of the most widespread product recalls related to motor vehicles that is still ongoing is the Takata Airbag Recall. In 2016, Takata announced that the airbags installed in millions of vehicles sold in the United States were being recalled after discovering a safety defect. The airbags were at risk of inflating to the point of exploding and causing serious injury. The airbag recall affected 34 different brands of cars and countless makes and models dating back to the early 2000s. Most recently, Takata announced that as of May 26th, 44.8% of the airbags affected by the recall had been replaced. If you think you may have a vehicle that is under the Takata Airbag Recall, you can click here and learn more.
Additional vehicle-related product recalls include:
The Volkswagen Diesel Recall that arose after the EPA found that Volkswagen had used emissions-control software to mask the accurate amount of diesel emissions given off by their cars and defying clean air standards set by the U.S.
The recall by GM of over 1 million vehicles at risk of engine-compartment fires. This affected older GM sedan and coupe models produced between 1997 and 2004 equipped with a 3.8 liter V6 engine.
Mini Cooper announced a vehicle-related product recall for 2002 – 2005 makes of their Mini Cooper and Cooper S models due to steering problems. The company recalled over 86,000 vehicles that were at risk of temporarily or permanently losing electrohydraulic steering capabilities.
A fire risk caused Ford to recall almost 130,000 vehicles including 2009 & '10 Ford Edges as well as Lincoln MKX SUVs after a corrosion problem that resulted in leaking fuel close to the engine was detected. Oddly this recall only affects cold-weather states.
To stay up-to-date on active vehicle-related product recalls, visit Edmunds.com where they list all of the latest news in the automotive industry. You can also visit the National Highway Traffic Safety Administration's website and search for product recalls that may be affecting you specifically using your VIN.
If you or someone you love has been a victim of a motor vehicle accident as a result of a poorly manufactured vehicle and were not aware of a product recall being posted, you may be have grounds to file a product liability case and you may be eligible for compensation. To learn more and get a free case consultation, contact the Law Office of Cooper & Friedman at 502-549-7555 or by visiting our website and using our Contact Us form.