11 Things To Know About Your Rights As A Renter In Kentucky
Written by Cooper & Friedman PLLC on October 17, 2021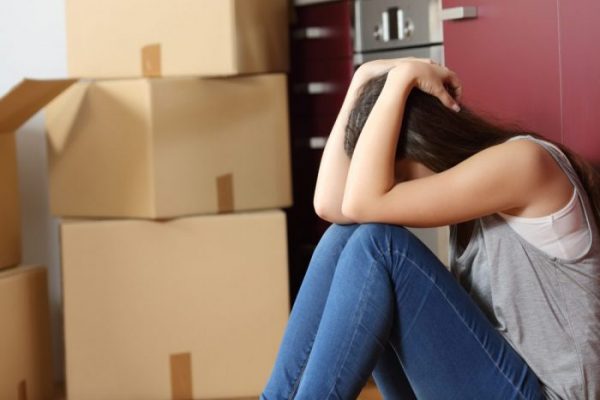 In 2020, renters lived in approximately 43 million housing units in the United States. This  number has been comparatively constant over the past 5 years or so, but it represents a steady  increase since the mid-1970s. 
According to data from the National Multifamily Housing Council (NMHC), nearly half of all  renters are under 30 years of age, while only around 10% are 65 years or older. 
People who rent are sometimes vulnerable to unfair treatment from property owners. This  includes the potential for injury from unsafe living conditions. Importantly, numerous laws have  been established to provide renters with greater legal protections.  
As attorneys dedicated to protecting the rights of individuals in the State of Kentucky, Cooper &  Friedman PLLC understands landlord and tenant laws. Follow along for some important things  you should know about legal protections for renters. 
Renting In Kentucky? Here are 11 Things You Should Know About Your Rights
1. Security deposits must be returned to tenants within 30 to 60 days. (KRS 282.580)
2. When a tenant moves into a property, property owners must provide a list of any  existing damage to the property so that this does not negatively impact receipt of the  security deposit. (KRS 282.580) 
3. When a tenant moves out of a property, property owners must provide a list of  damages and charges to describe any reasons why any portion of the security deposit is  not returned. (KRS 282.580) 
4. Property owners must give at least 30 days written notice in order to increase a tenant's  rent or make any other changes to terms in a month-to-month contract. (KRS 383.565)
5. A property owner cannot raise the cost of rent during the term of the lease – unless  otherwise stated within the lease. (KRS 383.565) 
6. A minimum of 30 days is required to terminate a month-to-month lease.
7. Property owners must disclose information about any lead paint hazards, if known, and must provide tenants with written information about lead-based paint hazards.
8. Property owners must follow every building and housing code that relates to property health and safety. (KRS 383.595) 
9. Property owners must keep common areas of a property clean and safe, and make the repairs needed to keep a property habitable. 
10. Property owners must make sure that electrical, plumbing, heating, air conditioning, and other facilities are maintained and in good condition.
11. Property owners must provide tenants with at least two days advanced notice before entering the property. (KRS 383.615) 
For more information or to see legal details that pertain to other states, visit the American  Apartment Owners Association website.  
If you or someone you love has experienced a violation of your renters' rights in the State of  Kentucky, contact an experienced law firm. The attorneys at Cooper & Friedman PLLC have been  fighting for victims' rights in the State of Kentucky for decades. For additional information or to  schedule a free case consultation with an attorney, contact us today. Call 502-459-7555 today.