What To Do After a Slip and Fall Accident
Written by Cooper & Friedman PLLC on May 28, 2019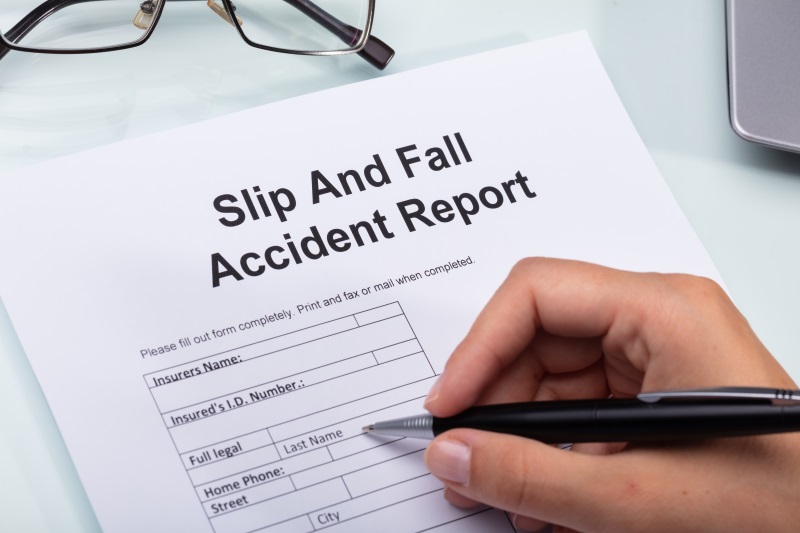 It is more likely than not that you, or someone you know, will obtain an injury from a slip and fall accident at some point. Each year more than one million people visit the emergency room due to a slip and fall accident. Some result in light injuries that don't require further medical treatment. Others result in broken bones and even skull fractures. Depending on the severity of the injuries sustained from the accident, some cases can cost as much as $40,000 in medical bills.
Because of the high cost of slip and fall accidents and the likelihood of suffering from one, it is important to know what to do afterward. From the moment you fall to the days or weeks of recovery, it is crucial to keep documentation and maintain records. If you, or a loved one, suffer from a slip and fall accident, be sure to follow these 5 steps afterward. By following these steps you'll ensure that you have everything you need should you want to file a slip and fall lawsuit.
5 Things to Do After a Slip and Fall Accident
1. Get Medical Treatment
Despite the severity of your injuries, if you have been injured at all due to a slip and fall accident seek medical treatment. Your health, or the health of the victim, is the top priority and should be treated as such. Not only is it important to get treated for your injuries, but it is also important that they are documented. Medical records will become a crucial piece of evidence should you take your slip and fall case to court.
2. Report the Incident
Like seeking medical treatment, reporting the incident is also a crucial step after a slip and fall accident. Whether you fell at a public place, or in a private home owned by someone else, you need to report it. Contact the owner of the space where you slipped and fell to create a detailed report of what happened. Once the report is made, obtain two copies – one for your attorney and one for your personal records. This will ensure that you have covered your bases for your case.
3. Document As Much As You Can
Were there people around you when you slipped and fell? If so, try to collect their names, home addresses, email addresses, and phone numbers. If they are willing to give a statement then note that, too. These people could end up being key witnesses should you decide to pursue reparations in court. It is also important that you take pictures of exactly where your slip and fall accident occurred. Do this as soon as you can, so conditions are similar to what they were when you fell. Note any stairs, ice, or other conditions that may have contributed to your fall. And finally, document how the accident occurred. What were you doing before it? What happened when you fell? Do you remember anything, in particular, causing you to fall? All of these key details could be important in court, so it is important to document them while they are fresh.
4. Keep Your Statements to Yourself
The moments after a slip and fall are similar to when you are arrested and told to not speak without your lawyer present. It is important that you keep your statement on what happened to yourself. Do not say too much to the landlord or owner of the property where the injury occurred. Don't speak to an insurance company until you've communicated with your lawyer. Anything you say can, and may, be used against you in the court of law. With emotions high and shock inevitably happening, you may say something inaccurate. This could be detrimental to your case, so it is better to keep your statements to yourself.
5. Contact A Lawyer
If you are thinking about taking your slip and fall accident to court, contact a lawyer. In any case, where legal action may be taken, it is important to have an experienced person by your side. Slip and fall accidents are known for being complex, and difficult to prove, so you will need some guidance. You are going to get the best results, and have the best chance of reparations when you hire a lawyer.
If you are a victim of a slip and fall accident, there's no reason you should be stuck paying medical bills for another person's negligence. Whether you've suffered severe bodily harm or minor injuries, contact an attorney today. At Cooper and Friedman Attorneys at Law in Louisville, KY, we have over 25 years of experience representing slip and fall cases. Contact us today by visiting our Contact Us page or calling 502-459-7555 to schedule a free consultation.