Renters' Rights: 10 Important Facts You Need To Know About Tenant-Landlord Law in Kentucky
Written by Cooper and Friedman on November 19, 2019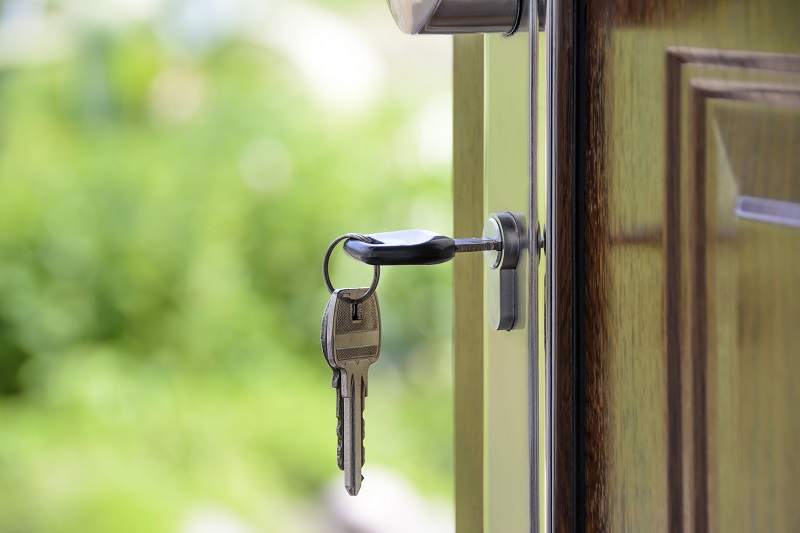 In 2016, the percentage of Americans who rented a home instead of owning was at 36.6%. In Kentucky, 27% of the housing throughout the state is made up of rental properties. With 4.5 million people in the state, that equates to over 1.2 million people opting to rent a property over owning one. With so many Kentuckians choosing to rent instead of own, we believe it's important to get the facts straight on renters' rights.
Renting can seem pretty straightforward. You sign a lease agreement, pay your monthly rent on time, and a landlord takes care of issues that arise while you keep your property in the nicest condition you can. However, certain issues sometimes happen that can turn a friendly relationship with a landlord into a tumultuous one. So, what do you do in a situation where the leaky faucet you notified your landlord about a month ago is still leaking? Or the spot of black mold that you found behind your refrigerator is now more than just a spot? Learn more so you can be prepared for the worst situation should it happen.
10 Important Facts You Need To Know About Tenant-Landlord Law In Kentucky
1. Landlords Are Required, By Law, To Disclose Certain Information About The Property
Like most legal agreements, a rental lease agreement is full of small print and even smaller details. It may feel like enough to check that the monthly rental fee is correct and the deposit amount is clearly stated. However, it is important to go through the fine print. Often there are specific details that a landlord must disclose about the property. Some Kentucky required disclosures include whether the landlord is going to charge any nonrefundable fees. They must also disclose any existing damage to the property, the presence of environmental and health hazards, if there has been recent flooding in the unit, if there is a smoking policy, and even information about registered sexual offender databases. Additional disclosures are required by the state of Kentucky and those can be found here.
2. A Security Deposit Must Be Returned Within A Certain Time Frame
Certain states have set limits on how much money a landlord can request for a security deposit. Kentucky is not one of them. Landlord are able to request whatever amount they deem is appropriate for a security deposit. However, they do have certain requirements when it comes to returning the security deposit. Landlords are required to return the security deposit in full, or with deductions for repairs taken from it, within 30 to 60 days from the tenant's move out date.
3. Landlords Are Required To Give You Certain Notice Prior To Raising Rent
Another state law that regulates a rental-related issue is how much notice a landlord must give to their tenants before raising rent. It is required that landlords notify their tenants that rent will be increasing at least 30 days before the increase goes into effect. This law also allows tenants a 7-day grace period after being notified of a rent increase in which the tenant can decide to either continue paying the higher monthly amount or move out without being handed an eviction notice.
4. Tenants Have The Right To Withhold Rent In Certain Situations
Just like a landlord is required to return a damage deposit within 60 days of the tenant vacating the property, tenants have rights when it comes to withholding rent. Tenants have the right to withhold rental payment if certain problems that are making your space inhabitable are not addressed in a timely manner. Problems that may make your space inhabitable could include rats, broken locks, black mold, broken windows, or the HVAC not working. In situations where a renter exercises their right to withhold rent, there are certain conditions that must be met. The issue at hand must be a major repair or hospitality problem and not the renter's fault. Renters must also be paid up on rent and have followed all the state rules when it comes to notifying the landlord of the issue.
5. Landlords Have Certain Restrictions Regarding When They Can Enter Rented Properties
Most people who rent think that landlords must give 24 hours' notice prior to entering a tenant's property; however, that is not the case. In Kentucky, landlords must give at least two days' notice prior to entering a tenant's property. While Kentucky specifies how much time notice must be given, there is no specification on which hours landlords are able to enter a property. This is where common sense comes in. Most landlords enter properties during normal business hours. This is usually 9 a.m. to 5 p.m., Monday through Friday and between 10 a.m. to 1 p.m. on Saturdays. Establishing these details with your landlord can save a lot of headache and frustration down the road. Especially should they need to enter your property for repairs, an emergency, or to show the property to prospective tenants.
6. There Are Not Legal Requirements For Late Fees In Kentucky
Kentucky does not require landlords to tack on a late fee when rent is paid after the first. However, most landlords do add a late fee to their lease agreement to be safe. Additionally, landlords are not required to set a grace period after the first. Depending on how lax your landlord is, you may or may not acquire a penalty on your rent if it is received after the first. While there are no legal requirements, most landlords are somewhat lenient on when rent is received and do offer a grace period of 3 – 5 days.
Be sure to be clear with your landlord on what the details are around when rent is due. That way you are forewarned of late fees, and whether or not you have any grace period after the first of the month to get rent to your landlord.
7. Landlords Have Legal Obligations To Their Tenants As Well As Specific Duties
There are certain obligations and specific duties that landlords must honor and maintain to legally let their properties to tenants. Some of the obligations that landlords must uphold include keeping their properties up to all applicable housing and building codes. They must also maintain their properties with whatever repairs are necessary to keep the location habitable. This means keeping all electrical, plumbing, heating, and ventilation supplied to tenants year-round.
If a landlord fails to maintain their obligations, the tenant has the right to make the required repairs themselves. They can then deduct the total cost from the next month's rent. However, there are stipulations to that clause as well. The repairs cannot be more than half the cost of rent. An itemized receipt of what was done must be presented to the landlord. Tenants must also give 14 days' notice that they are intending to take on the repairs themselves.
8. Landlords Must Give Certain Notice If They Wish To Evict A Tenant
Renters can be evicted from a property for failure to pay rent, excessive damage, or noncompliance with the lease; however, they cannot be evicted overnight. Landlords are required to give at least 7 days' notice, in writing, if the tenant fails to make their rent payment. If the tenant continues to not pay rent, landlords must give tenants 14 days' notice of their plan to evict them.
9. Subleasing A Property Is Legal Unless Otherwise Stated In The Lease Agreement
Unless it is otherwise stated in the lease, Kentucky has no laws against tenants subletting their residences. If a tenant is going to be away from their home for an extended amount of time, but does not want to vacate their property completely, they are able to sublet it to ensure rent is paid and the property is occupied. Landlords do have the right to include a subletting clause in their leases. These clauses can outline specific subletting requirements or completely disallow subletting, if that is the landlord's wish.
10. Properties Built Before 1978 Have Additional Notices That Must Be Given
For landlords who own properties built prior to 1978 must disclose additional information to interested tenants. The main information that landlords are required to disclose is a lead paint warning. Prior to 1978, the general public was not aware of the health risks of lead paint. As a result, many properties have lead-based paint under layers and layers of new, non-lead-based paint. In order to protect themselves, and their tenants, landlords must disclose that lead-based paint is present in the property. Landlords must also include a warning in the lease and a copy of the pamphlet, "Protect Your Family from Lead in Your Home," that is distributed by the EPA.
While this is an extensive list of important facts you need to know about tenant-landlord law in Kentucky, it is not a full list. For more information about Kentucky's landlord-tenant laws, you can visit the American Apartment Owners Association website here. The law is oftentimes confusing. However, when it comes to renters' rights in Kentucky, they are clearly laid out and easily navigable. With that being said, there are always certain situations that get convoluted and require an unbiased third-party, like a lawyer, to help clarify.
If you are a renter in the state of Kentucky or in Southern Indiana that has been unfairly put at risk due to property safety issues, contact the experienced personal injury attorneys at the Cooper and Friedman PLLC law firm. We have over 45 years combined experience and have been helping people with their legal troubles since 1991. Get a free case consultation with an attorney by contacting us today at 502-459-7555 or visiting us online.