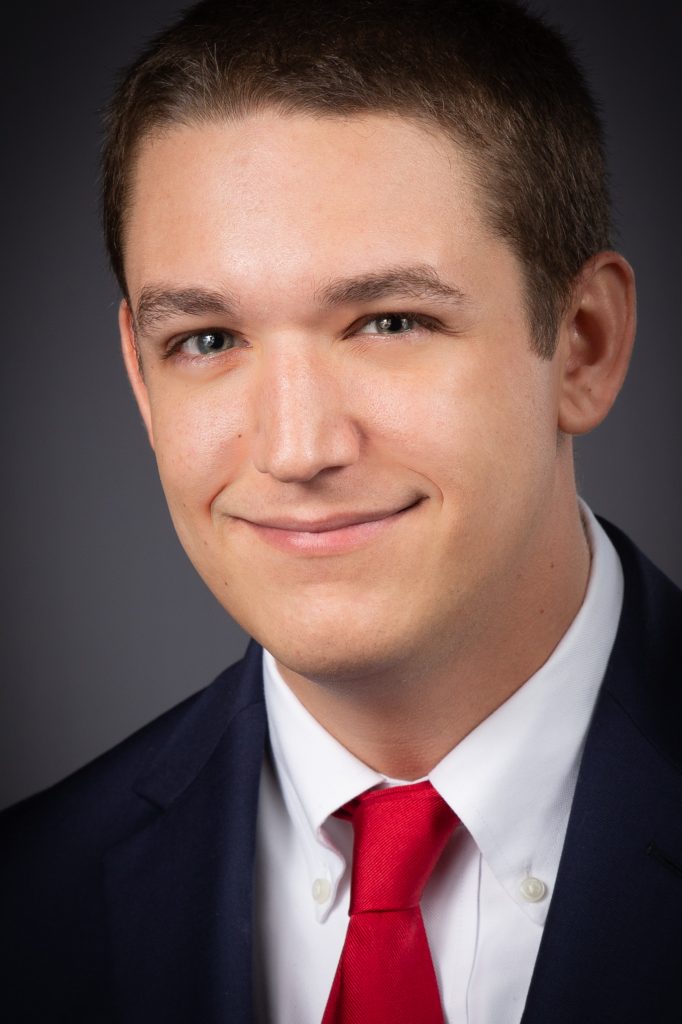 William Bryce Koon is originally from Louisville, Kentucky where he graduated cum laude from University of Louisville with a Bachelor of Science in Criminal Justice in 2016. Bryce then went on to attend the University of Louisville Louis D. Brandeis School of Law where he graduated magna cum laude in 2021. While attending school for his Juris Doctor, Bryce was the recipient of two CALI Awards, one for Civil Procedure in the Spring of 2019 and another in the Fall of 2020 for Business Organizations. In addition to his CALI Awards, Bryce made the Dean's List multiple semesters and held the position of Vice President of the Kentucky Student Justice Association.
Bryce also worked as for the Louisville Metro Council as a Policy Fellow alongside Metro Council member Cassie Chambers Armstrong. Together, they conducted research for policy and budgetary recommendations and implementation. While at the Louisville Metro Council, Bryce also drafted local ordinances and resolutions alongside Council member Armstrong, including legislation providing a right to counsel for low-income parents in eviction proceedings.
Bryce has worked at Cooper & Friedman since 2019, first as a law clerk while he was earning his Juris Doctor, and now an associate attorney, where he mainly works on personal injury and Workers' Compensation cases.
An active member of his community, Bryce frequently volunteers by participating in events such as the Reily Reentry Project Expungement Clinic and sitting as a member of the Public Policy Board of the American Foundation for Suicide Prevention. Outside of the legal world, Bryce enjoys spending time outdoors, golfing, and woefully cheering on his favorite team, the Detroit Lions.